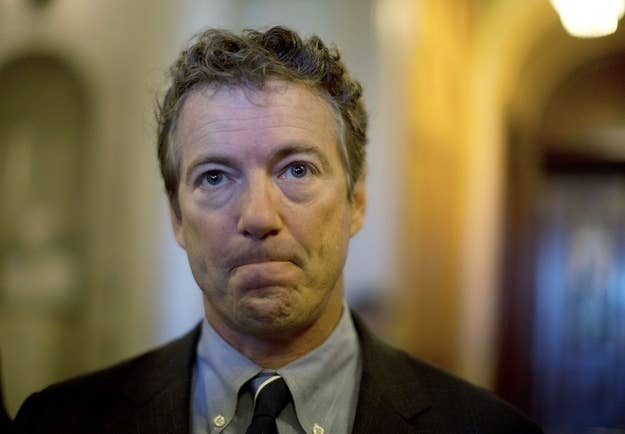 Several transcripts of Kentucky Sen. Rand Paul's speeches have disappeared from his website. The change was noticed after reports by BuzzFeed, Politico, and MSNBC's Rachel Maddow that said the senator had plagiarized in several of his speeches. BuzzFeed also recently reported that Paul plagiarized pages of his book from The Heritage Foundation and from a Cato Institute scholar.
A Feb. 6, 2013, speech by Sen. Paul on foreign policy now contains just the video for the speech. Google cache shows the transcript of the speech appeared at least until Oct. 23, 2013.
A posting of a CPAC speech that Paul gave on Feb. 10, 2012, now returns just a screenshot of Paul's speech on C-SPAN. Google cache shows Paul's speech transcript appeared on the website at least until Oct. 20, 2013.
The entry for Paul's remarks at the Veterans of Foreign Wars 144th National Convention in Louisville on July 22, 2013, shows only a photo of Paul speaking. Google cache shows the speech online at least on Oct. 20, 2013, as well.
Paul's Feb. 12, 2013, response to President Obama's State of the Union address vanished as well. Google cache shows the speech online at least until Oct. 14, 2013.
BuzzFeed has previously reported that a speech from his website was recently updated to include footnotes — and also first reported that an entire section of Paul's 2012 book Government Bullies was copied entirely from a 2003 case study by The Heritage Foundation.
Speaking on ABC's This Week Sunday, Paul blamed the plagiarism charges on him "being unfairly targeted by a bunch of hacks and haters."
A Paul spokesperson didn't immediately return a request for comment.