In an interview on Thursday morning, Kentucky Sen. Rand Paul jokingly proposed his own theory to counter his opponent Ben Caron's belief that the Egyptian pyramids were built to store grain.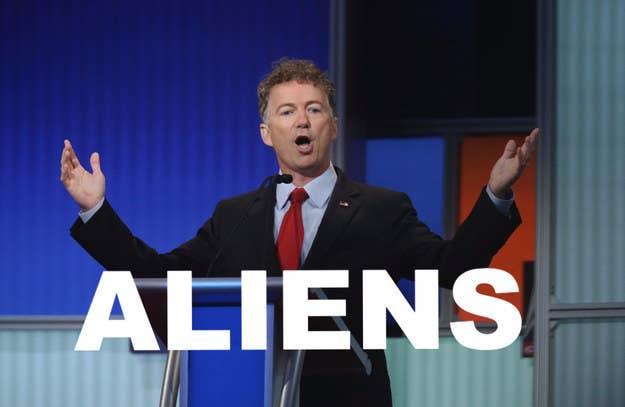 "I'm really big into conspiracy theories, so I think they were probably built by the aliens as grain silos, don't you think," Paul joked on NewsTalk 1110AM WBT.
BuzzFeed News unearthed a 1998 commencement address on Wednesday in which the retired neurosurgeon stated that he believed that the Egyptian pyramids were not built as tombs for pharaohs but by the biblical figure Joseph for grain storage.
The Kentucky senator also declined to comment on Donald Trump deleting a tweet about Jeb Bush being a Nazi.
"I think when you started out with maybe whether the aliens had built the pyramids, you had me, but then when you got to Nazism, I think you've just gone too far," said Paul.
Take a listen to the audio: