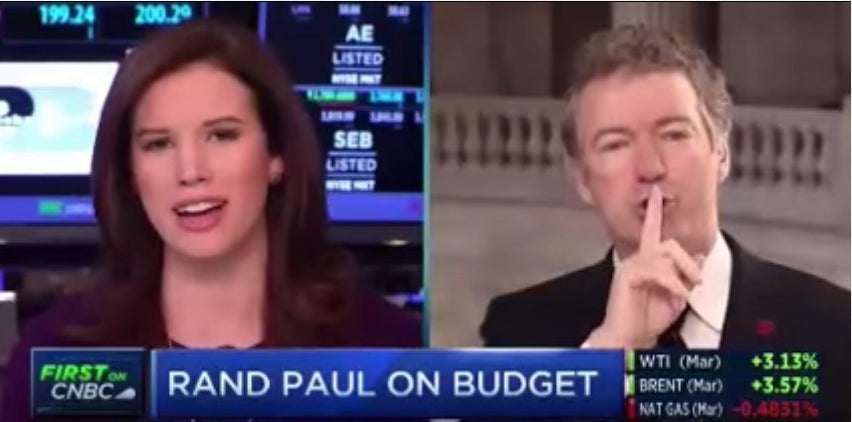 Kentucky Sen. Rand Paul says Republican frontrunner Donald Trump backed out of Thursday's Fox News debate because he is scared of strong women.
"I think Megyn Kelly is a tough interviewer, and she is not a pushover, and I think he wants something a little bit easier, and he's afraid that she might point out or ask him a question about his bankruptcies, his treatment of women, a variety of things he doesn't want to talk about," Paul told radio show Kilmeade and Friends on Wednesday
"If you watch him do interviews with women, he bullies them, he runs roughshod over them, and he doesn't like a strong, assertive woman," added Paul. "I think that's more of what this is about. The things he said about her are things I can't repeat on radio or in front of people. So no, I think he is taking it to a level of the gutter and we will see what the American public thinks of it."
On Tuesday evening, Trump pulled out of this week's Fox News Debate, citing his past issues with Megyn Kelly and a cheeky Fox News press release.
"I think delusions of grandeur have sort of taken over in his brain and he's decided he's all powerful, he gets to dictate who the moderators are," Paul said, noting Trump's previous crusaded against newspapers like the New Hampshire Union Leader. "So we do think that ultimately he's gotten a little out of control."