Publisher To Correct Rand Paul's Book After He Writes That Six People Died In Benghazi
"We will correct the error in the next printing."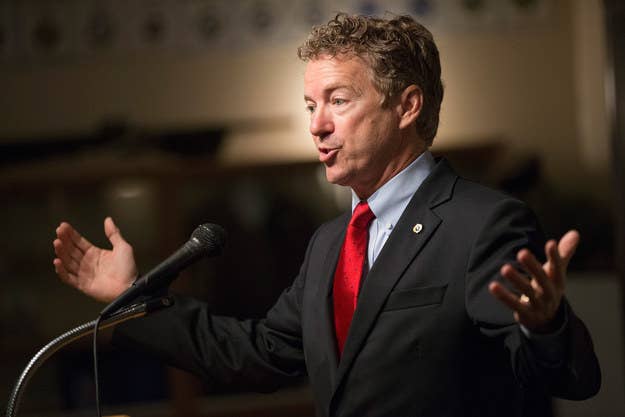 The publisher behind Rand Paul's new book will update future editions to correct a mistake: The book misstates the number of people killed in the Benghazi attack.
Paul writes in the book, Taking a Stand: Moving Beyond Partisan Politics to Unite America, which was published this week, that six people died in the 2012 attack on the U.S. mission in Benghazi, Libya.
"I believe judgment day for Benghazi is also at hand," writes Paul. "When the secretary of state answers a question concerning the murders of six Americans, including an American ambassador, by saying, 'What difference, at this point, does it make?' I think that's a pretty clear indication that it's time for that person to go. It's 3 a.m., Mrs. Clinton. The phone is ringing. The American people deserve to know why you never bothered to answer it."
The attack on the consulate resulted in the deaths of four, not six, including U.S. Ambassador Christopher Stevens.
"We will correct the error in the next printing," a spokeswoman for Hachette Book Group told BuzzFeed News Tuesday.
Several pages earlier, the number of deaths is printed correctly.
A BuzzFeed News review previously found Paul cites information in his book that has been disputed or later found to be unsubstantiated by the House Select Intelligence Committee about the Benghazi attack.
A Paul spokesperson didn't return a comment request.