Publisher Stands By Spurious Quotations In Rand Paul's New Book
Paul also responded to a BuzzFeed News report that pointed out factual inaccuracies in his new book on Tuesday, telling the Washington Post, "the only criticisms have come from some guy who's a partisan. We discount partisans."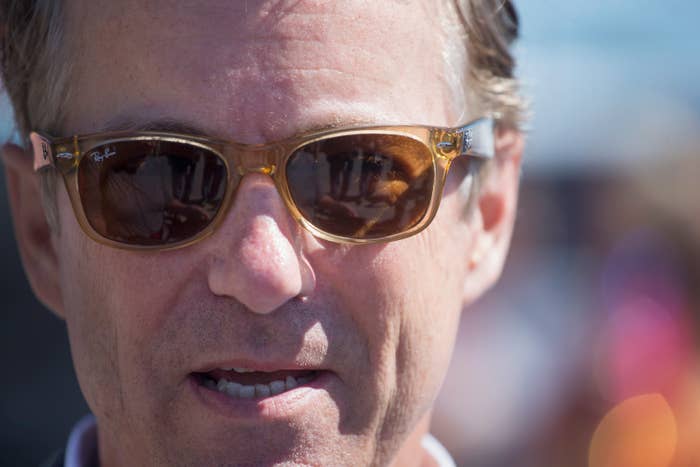 The publisher of Kentucky Sen. Rand Paul's latest book, Our Presidents & Their Prayers, is standing by Paul and co-author James Randall Robison after BuzzFeed News reported several historical inaccuracies in the book .
Sophie Cottrell, the senior vice president of corporate communications at Hachette Book Group, sent BuzzFeed News the following statement on Tuesday:
The following statement in response to your post today can be attributed
to James Randall Robison, who compiled and edited the material from the presidents:

Nothing here is "made-up" or otherwise manufactured. They are documented, even if the original account is disputed.

There are a handful of quotes that are debated by historians and academics, and many more that liberals desperately wish were not true. Sources are properly cited and most are older than those rejecting their veracity.

While we can argue about a couple of quotes, the vast majority reside in the federal government's public record for all to view. Regardless of the nit-picking, one cannot deny that every single president has unashamedly and publicly acknowledged the role of God in our nation, thanking Him for his providence, seeking His guidance, and exalting His wisdom.
On Tuesday, BuzzFeed News published a letter to the Kentucky senator asking him to stop misattributing quotes to America's founding fathers. The letter noted that Paul's latest book is filled with quotations that, according to experts, are misattributed to Thomas Jefferson, George Washington, and Abraham Lincoln.
Paul was similarly defiant in an interview with the Washington Post's Dave Weigel on Tuesday, referring to me as an "idiot" and one of the "partisan hacks" out to get Paul.
"That guy," Paul told the Washington Post. "The only criticisms have come from some guy who's a partisan. We discount partisans."
BuzzFeed News has previously reported Paul's first two books, The Tea Party Goes to Washington and Government Bullies were filled with fake quotations. Paul has also deployed the use of fake quotations on the campaign trail this year and on the Senate floor.