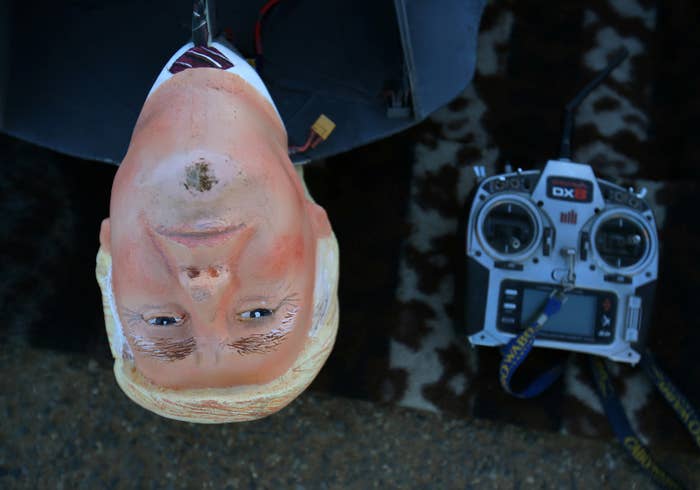 A pro-Donald Trump political action committee that has raised almost $800,000 responded last week to an inquiry from the Federal Election Commission asking why the group's filings lack basic information about its spending and contributions.
BuzzFeed News reported in August that Liberty Action Group has run radio ads soliciting donations to help elect Trump but has provided little evidence in its FEC filings as to where that money is being spent. The PAC is currently being sued in federal court in a class action complaint alleging the group robocalled thousands of people without their consent.
The FEC sent a letter to the group in August requesting more information about the organization's donors and about those who received payments from the group.
The PAC's director, 24-year-old Josiah Cammer, responded to FEC last week, writing in a letter that the group was unaware that they needed to list basic information about their donors in public filings and said they are attempting to ask their donor base for that information to refile to the FEC.

"The organization is committed and in agreement on resolving both outlined issues," Cammer wrote in his letter. "Regarding requested donor occupation information, the organization was not informed nor aware that such information was required therefore, the data was not captured during the initial request. After receiving the letter requesting this information, we've emailed the contributor base requesting this information."

"As of today, we have received a response from more than 10% of our donors. As soon as we receive the response from 80% of the donors, we will update and resubmit our first quarter reports," he said. "Regarding requesting address and purpose of the itemized disbursements, we've re-submitted as requested. "

Cammer said in the letter that they had refiled information in their April quarterly report on where money was spent, but a review of refiled paperwork reveals that basic information, such as addresses for those who received disbursements, is still lacking. Filings from the July report also do not list the purpose for money spent, or the address of those who received the payments.
Cammer did not respond to a request to comment. Other listed contacts for the PAC, such as Robert Reyes of Modern Media Group LLC and Matt Tunstall, who sources said is involved with running the PAC, also did not respond for a request for comment.

Here's the letter: