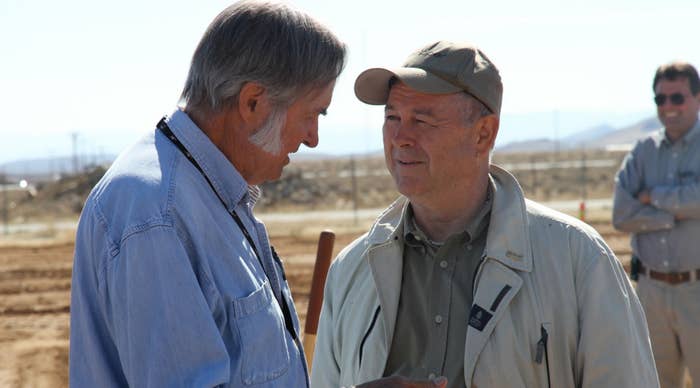 Unabashedly pro-Russian Republican Rep. Dana Rohrabacher bluntly warned Russian President Vladimir Putin Friday that he must work with the international community to ensure those responsible for the downing of a Malaysian Airline plane are held accountable — even if Russian forces were involved.
"It should be crystal clear to Putin that right now he needs to step forward and be part of revealing the truth effort and affixing responsibility effort to this tragic loss of life," Rohrabacher told BuzzFeed.
"We need to have accountability on this. If Putin does not come forward with that, it will be making a bad situation worse," he added. "I'm not sure what level of involvement the Russians have had on this. I think that has to be disclosed. If the Russian military was engaged in providing assistance to anti-aircraft, that needs to be disclosed. That would be very brash on the part of Mr. Putin."
Still, Rohrabacher went to pains to offer up alternative theories for how the plane was destroyed, killing 298 people.
For instance, the California Republican argued it could have been similar to the accidental 1988 downing of Iran Air Flight 655 by the U.S. Navy, which resulted in the death of 290 people.
"It clears that nobody intended to shoot down a commercial airliner. The United States Navy also shot down a commercial airliner. But we apologized and pinpointed exactly how it happened. Things like this can happen," Rohrabacher said.
As for who actually shot the missile, Rohrabacher conceded it was likely Russian separatists in eastern Ukraine, but argued they were using anti-aircraft weapons left behind by the Ukrainian military and not Russian supplied missiles.
"I'm pretty well convinced that it was from the Ukrainian insurgents who left and the military arsenal that went over to the insurgency," he said. "These could have well been from the arsenal from when the insurgents broke away from the Ukraine."
Rohrabacher also complained that Putin continues to be unfairly targeted.
"Up until now I think most of criticism levied against Putin was unjustified," he said. "All of this stems from the fact that an elected leader of the Ukraine was driven from power by street violence."