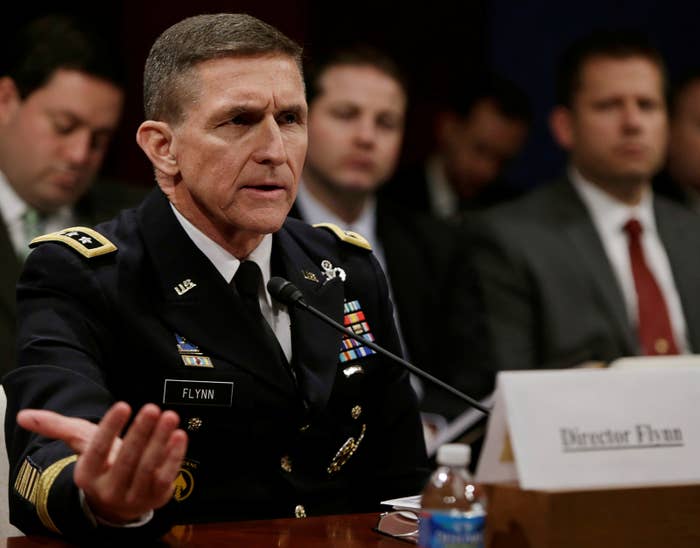 Retired Gen. Michael Flynn, who is being vetted as a possible running mate by Donald Trump, signaled on Monday that he supported same-sex marriage.
"On the gay issue, hey, you know what, if people love each other, Jesus, I mean come on," Flynn told San Diego KOGO radio's Morning News. "I'm not afraid of it. That's my point. And I'm not afraid to tell you what I believe in."

Trump has said he opposes same-sex marriage.

Flynn also commented about his position on abortion, saying it doesn't matter that he has previously said women have a right to choose whether to have an abortion.
"I mentioned it yesterday, I'm one of these people that I don't like, on the abortion issue, it's not something that—I'm very uncomfortable talking about it. I'm not gonna kid you. It's a very uncomfortable thing. I think, that, it's a legal issue. Definitely a legal issue. It's been decided upon by our Supreme Court."
Flynn said people would need to vote for Trump if they wanted to influence the Supreme Court and "change the law of the land."

"In terms of the idea of choice, it's probably one of one the most difficult choices and I'm speaking as a guy."