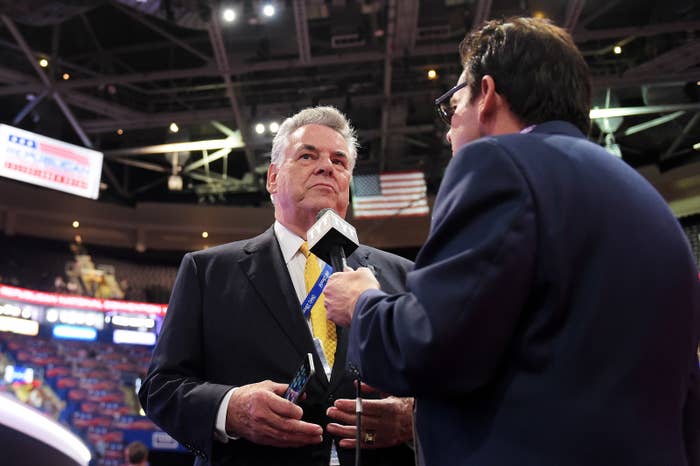 Republican Rep. Peter King from New York relished the opportunity to criticize Texas Sen. Ted Cruz for not endorsing Donald Trump during his primetime speech to the Republican convention on Wednesday.

"I thought as bad a person as he is, Ted Cruz would have had the decency if he was given primetime opportunity to speak at the convention – Donald Trump controlled that and he gave him the opportunity to speak – that Ted Cruz would have had the decency to honor the pledge he made and that was to nominate the candidate of the party, the nominee," King said on Long Island radio's L.I. in the A.M. on Thursday.
"To me that showed Ted Cruz for what he is," continued King. "He's always been a liar and a fraud and self-centered and that certainly is what he showed last night."

"If Ted Cruz didn't want to endorse him, then stay away," added King, citing other Republicans endorsing Trump at the convention.
King said Cruz "spit in his face" in regards to Trump and said he deserved to be booed.