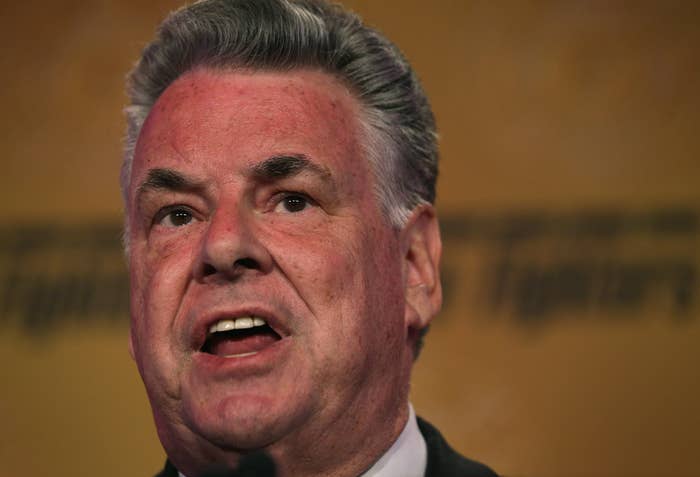 Rep. Peter King, the Queens-raised (Sunnyside) son of a New York City cop says Donald Trump is insufficiently Queens.
"As a guy who grew up in Queens, to keep hearing Donald Trump referred to as a Queens guy," the now-Long Island-based congressman said on AM970 The Answer. "He grew up in Jamaica Estates. Jamaica Estates is like Park Avenue. There's no tough guys from Jamaica Estates. That's where all the rich kids were."
Trump's childhood was spent in the wealthy neighborhood of Jamaica Estates, Queens.
Still, noted King, The Donald had turned politics on its head.
"He's definitely turned the political world upside down," King opined. "What he benefited from was so many people in the media were laughing at him and writing him off by doing that — and he antagonized a lot of good people out there who said, 'Hey, Donald Trump is saying a lot of what I'm saying.' I think media by being so sarcastic toward him and trying to ridicule him actually built up his support."
King, who is supporting Marco Rubio, said Rubio could only win in a two-person race.