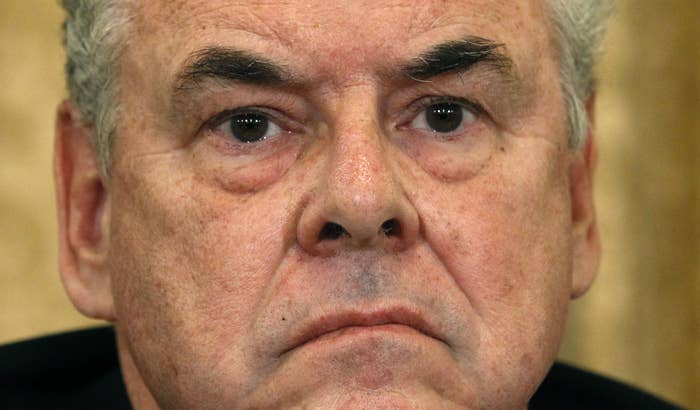 New York Republican Rep. Peter King clarified on Thursday that he will not kill himself if Ted Cruz wins the Republican presidential nomination.
King told MSNBC's Morning Joe on Tuesday that he would take cyanide if Cruz won the nomination.
Speaking on L.I. in the A.M. radio Thursday, King said he was just trying to make a point.
"After I said, I thought, My god, I am a man of my word so I'll have to live up to this," said King.
"I was trying to make a point because actually I was on Joe Scarborough's show, he introduced me by saying it was supposed to be a joke that I was the chairman of the Ted Cruz for president committee," he continued.
"And I'm thinking, Jeez, enough people listen to this show or watch it they may think this is for real," he said. "I had to think of something quick to say that would end that discussion once and for all, and it came out about the cyanide. I'm amazed at the response it's gotten. Also I have to tell you that some people call my office and say they were not gonna vote for Cruz, but if it would get me to take the cyanide they will. So, you never know exactly how people are gonna react."