Peruvian Shamans Predict Obama Reelection
Twelve Peruvian mystics predicted Monday that President Obama would win reelection during a ceremony on Lima's San Cristobal hill. During the ceremony, a poster of Mitt Romney was attacked with a sword while a poster of Obama was rubbed with flowers. The shamans correctly predicted Obama would win in 2008, so — science.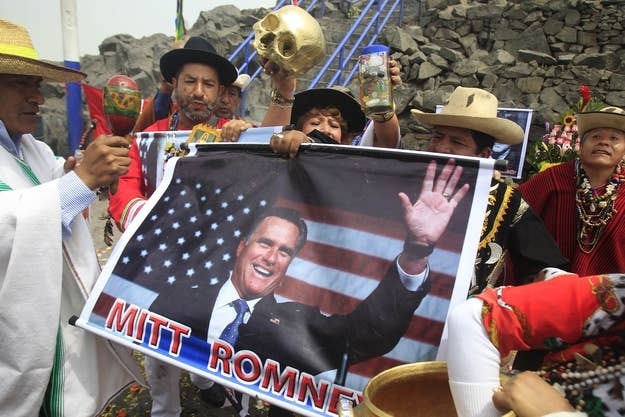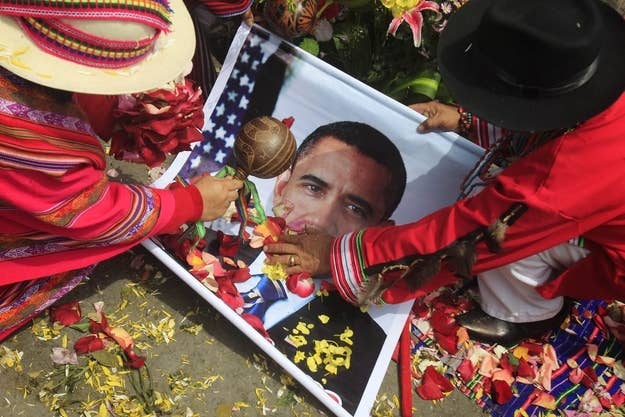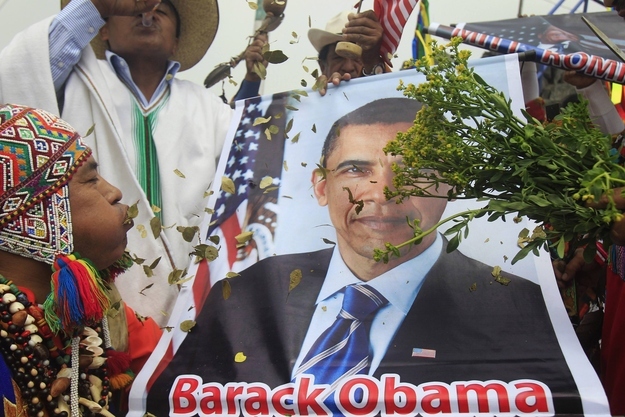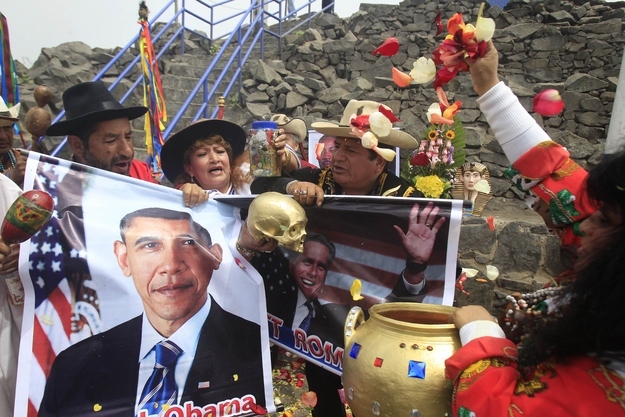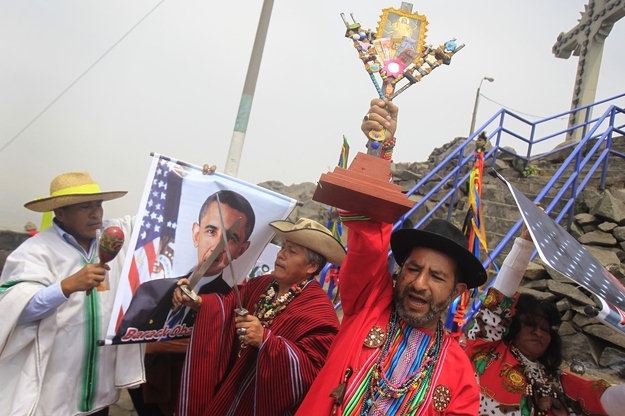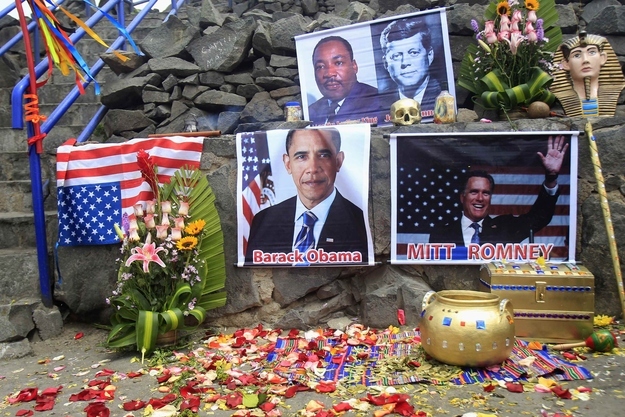 And here's a guinea pig wishing former Peruvian President Alberto Fujimori good luck and good health.