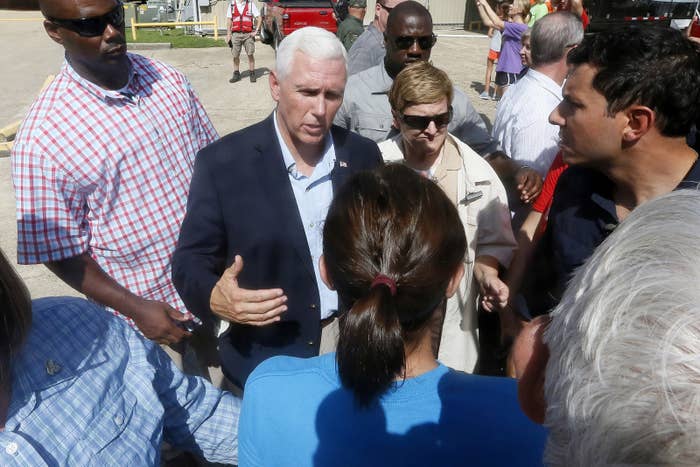 Donald Trump's running mate, Mike Pence, said in the policy speech Trump is set to deliver on immigration Wednesday evening, there will be no path to citizenship for undocumented immigrants in the US and no path for legalization unless immigrants are outside the country.
Pence added that Trump would call for the immediate and quick deportation of those who had committed crimes.

"I think what you're gonna hear from Donald Trump tonight is the same principles and the same policies that he used when he put illegal immigration and ending illegal immigration at the center of the national debate in the Republican primaries," Pence said on the Laura Ingraham Show on Wednesday.
"We're gonna build a wall. We're gonna have secure borders. We're gonna have e-verify system, we're gonna end sanctuary cities. We're gonna get people out of this country in short order who represent a threat to our families and our communities."
"But it's all gonna be on that foundation that rejects amnesty and says there's no path to citizenship, there's no path to legalization unless people are outside the country," Pence added.
Pence also called Trump's forthcoming Mexico trip "nothing short of presidential leadership."