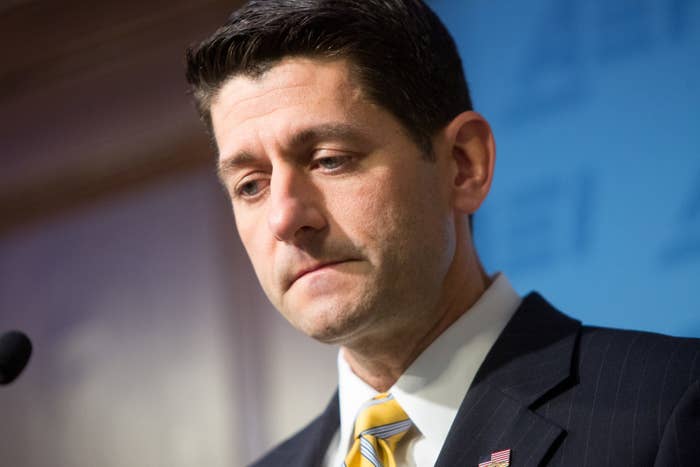 House Speaker Paul Ryan on Tuesday said anti-Semitic images have no place in presidential politics when asked about Donald Trump tweeting an image that accused Hillary Clinton of being the "most corrupt candidate ever" and featured her face over a pile of money and next to the Star of David.
"Look, anti-Semitic images, they've got no place in a presidential campaign," Ryan told WTMJ's Charlie Sykes. "Candidates should know that. The tweet's been deleted. I don't know what flunky put this up there. They've obviously got to fix that. We've got to get back to the issues that matter to the public."

Ryan added if he had to comment on every ridiculous Trump tweet, he'd have no time for anything else.
"I really believe he's got to clean up the way his new media works," added Ryan, noting he "forcefully" spoke out against Trump when he failed to disavow former KKK grand wizard David Duke in a CNN interview.
"I think it's really really clear, the point is, I think he's got to clean this up. My understanding is this is done by staff, not by he himself. More importantly, they've got to clean this thing up."
A Trump staffer took the blame for the tweet on Monday evening, saying he took the image from an anti-Clinton Twitter account and believed it was a sheriff's star not a Star of David.