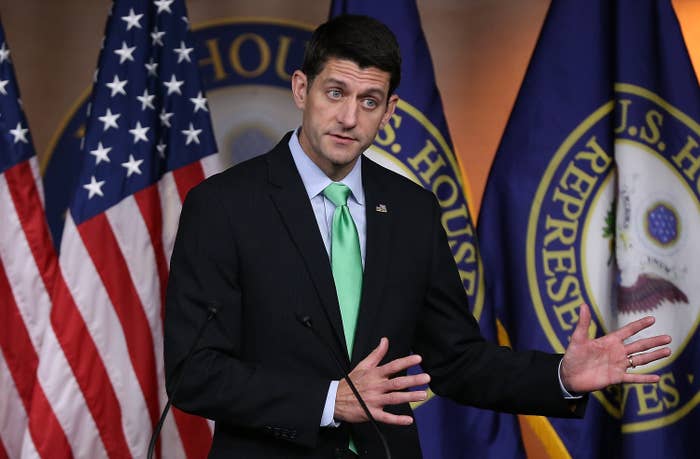 House Speaker Paul Ryan said in a radio interview on Monday that he's not concerned with former Alaska Gov. Sarah Palin's promise to campaign for his primary opponent.
Palin told CNN's Jake Tapper on Sunday that she'd be campaigning for Ryan's primary opponent after Ryan declined to back Donald Trump.
"Not really," Ryan said to Right Wisconsin's Kevin Binversie on WTMJ when asked is he was concerned about Palin. "Look, people in Wisconsin know me well, I really don't have anything to say only that my focus is on the people of this district and unifying the Republican Party on a core set of principles."
"People know me really well in Wisconsin, they know I am going to stand up for my principles that are conservative principles no matter how popular that may be on a given day. They know me personally very well. I don't really worry too much about outside agitators," Ryan said.
Palin said on Sunday that Ryan's political career is over.
"His political career is over but for a miracle because he has so disrespected the will of the people, and as the leader of the GOP, the convention, certainly he is to remain neutral, and for him to already come out and say who he will not support is not a wise decision of his," Palin said.