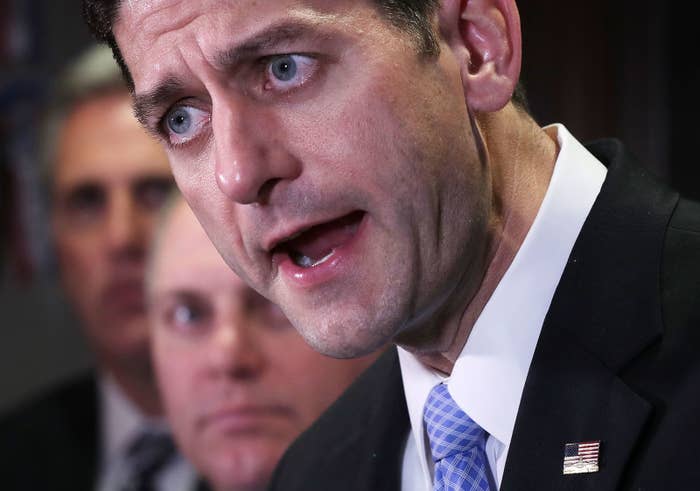 House Speaker Paul Ryan says he completely disagrees with comments made by Donald Trump accusing the judge who presides over the fraud case against Trump University of a conflict of interest because of his "Mexican heritage."
Ryan, who endorsed Trump on Thursday, told WISN's Up Front With Vicki McKenna: "Look, the comment about the judge the other day just was out of left field for my mind. It's reasoning I don't relate to. I completely disagree with the thinking behind that."
"And so, he clearly says and does things I don't agree with, and I've had to speak up on time to time when that has occurred, and I'l continue to do that if that's necessary," Ryan continued. "I hope it's not."
Trump told the Wall Street Journal in an interview that U.S. District Judge Gonzalo Curiel's "Mexican heritage" and membership in a Latino lawyers' association presented an "absolute conflict" in the case. "I'm building a wall. It's an inherent conflict of interest," Trump said to the Journal.
Still, Ryan said he supported Trump because Hillary Clinton would not be a partner on advancing conservative principles. "It really kind of comes down to that at the end of the day," Ryan said.