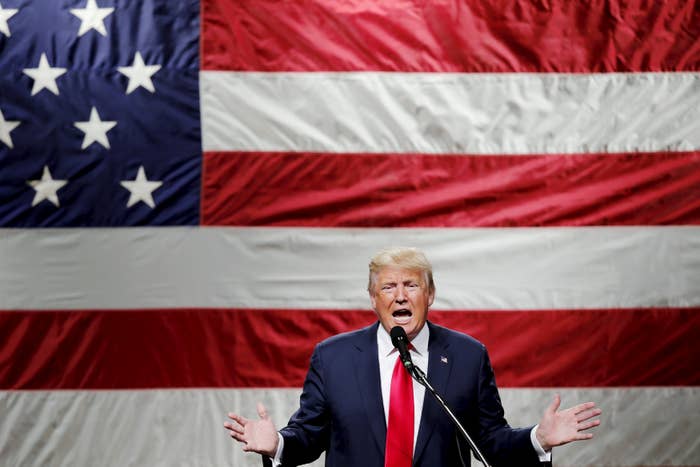 Paul Manafort, a senior adviser to Donald Trump's presidential campaign, said in a radio interview on Thursday that Trump hasn't made any decisions as to whether or not he will accept large contributions from outside donors in the general election.
Trump has financed his campaign largely with his own money and small donations, swearing off large donors and super PACs. In an interview with Laura Ingraham on Thursday, Manafort said Trump was willing to help the Republican National Committee raise money if he becomes the nominee.
"Well the point is that Donald Trump has been making on the campaign trail is that he's financing his own campaign," Manafort said. "That's very important for him to say now in his mind because he wants people to know that he owes nobody anything other than the American people, or the voters who are picking, choosing his candidacy."
"When it comes to the general election, we are no longer running as an individual, we are running as the head of a ticket," he continued. "And so the party itself will be doing some things to raise money, and Mr. Trump has indicated that he'd be willing to help the party. But as far as he himself is concerned—but his point is he wants to make sure that he's not beholden to anyone but the American people."
Asked if this meant Trump was ruling out accepting money from big donors in the future, Manafort said Trump hadn't made any decisions yet.
"No, what I'm talking about now is the ramp up to the convention itself, and after he is the presumptive nominee, some of the things that they do," he continued. "He hasn't made any decisions yet. He has basically said, 'I am only running my campaign right now, I'm not taking money from anybody, and I'm not going to take any money from anybody.' Whether, how he will participate, in a broader context is yet to be determined."