Paul Campaign Hits Rubio For Missed Votes, But Paul Has His Own Attendance Issues
BuzzFeed News reported earlier this year that Kentucky Sen. Rand Paul had missed a majority of committee hearings for Foreign Relations and Homeland Security.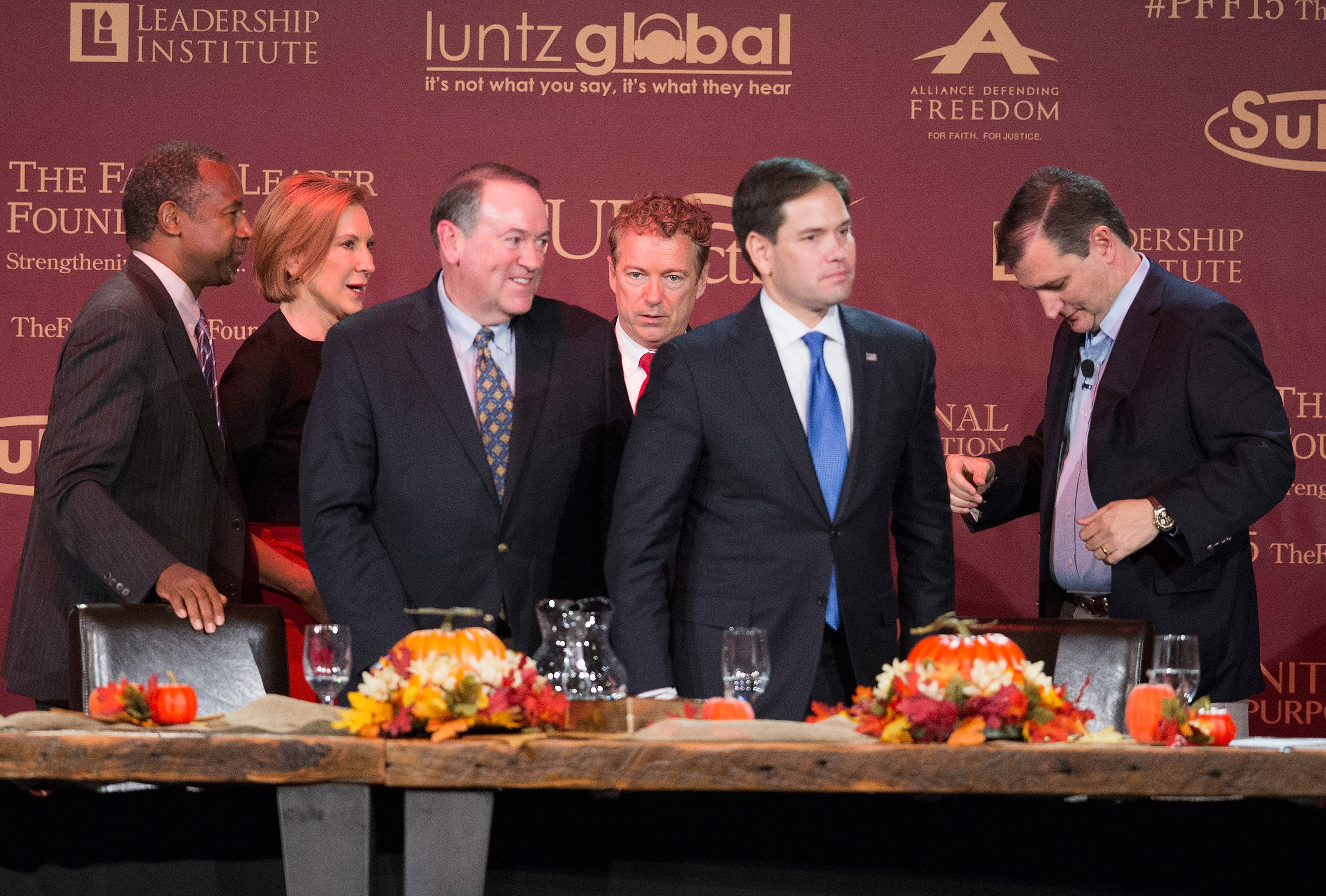 Republican presidential candidate and Kentucky Sen. Rand Paul continued his war of words with his opponent, Florida Sen. Marco Rubio, over the weekend, calling out Rubio for missing Senate votes.
This time, the attack came in the form of a quiz.
Here's how the quiz looks on his site:
One question asks if elected officials should show up to their jobs.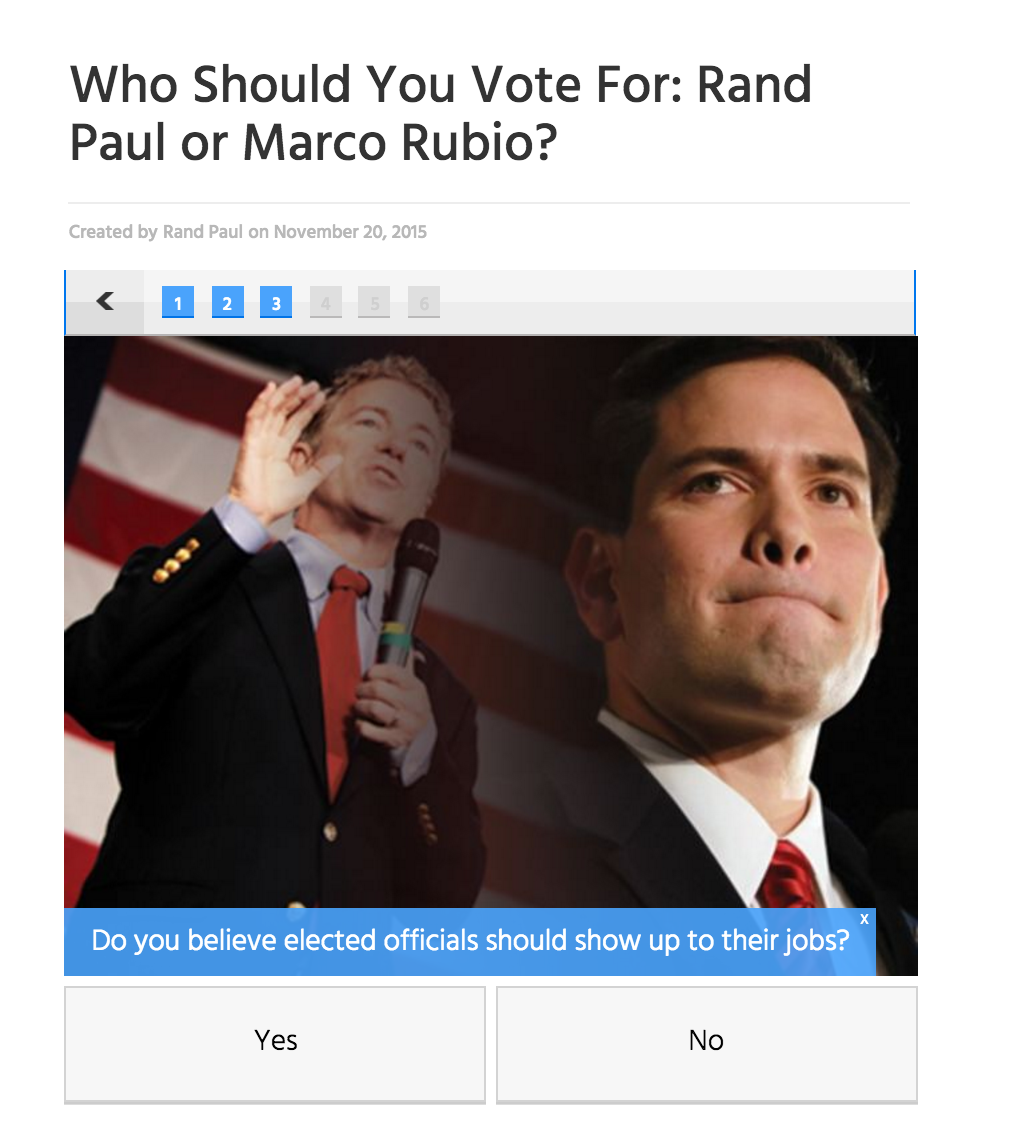 Here is the answer, where the Paul campaign calls out Rubio's attendance record for votes while touting Paul's "near perfect" attendance.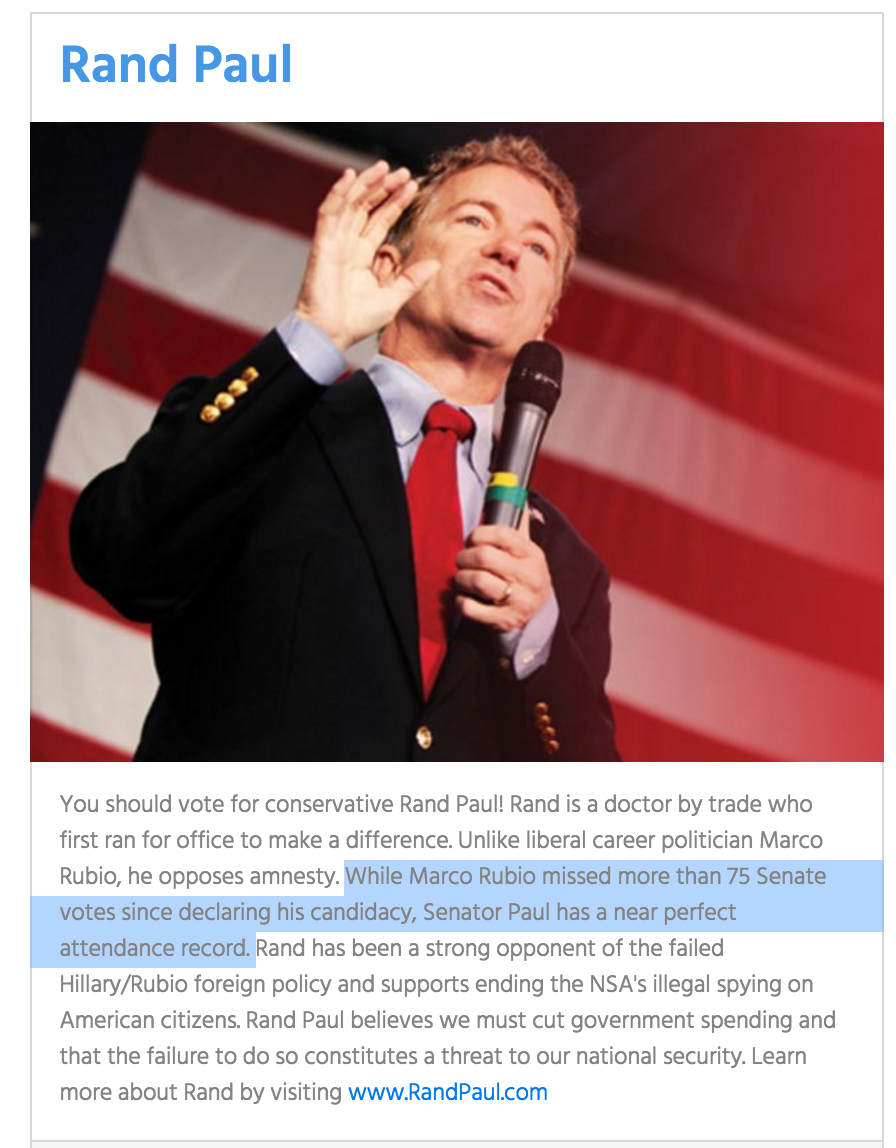 According to GovTrack, Rubio has missed 9% more votes than Paul. See the data comparison below: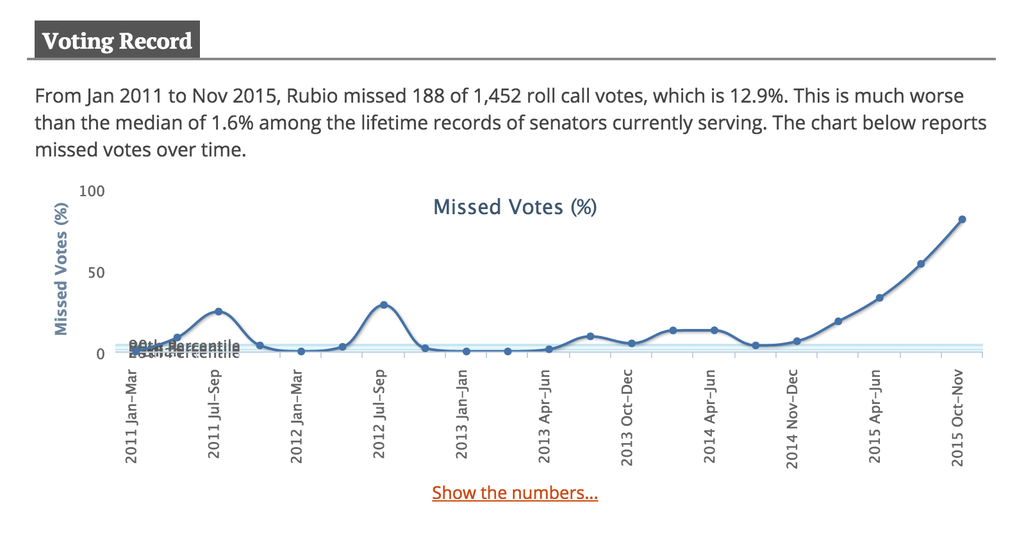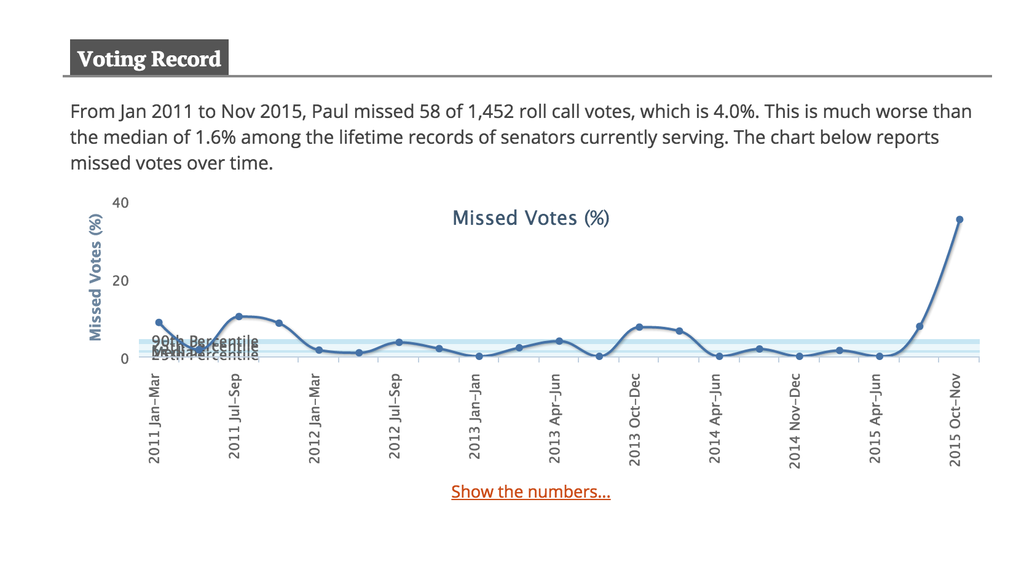 Paul, however, has missed many committee hearings, as BuzzFeed News reported earlier this year:
A BuzzFeed News accounting of Paul's attendance at Homeland Security hearings was only able to verify the Kentucky senator attended five out of 73 hearings from January of 2014 until April (when the story was written). This was less than 10% overall.
Similar results were found for his attendance at Foreign Relations Committee hearings.
Wrote BuzzFeed News earlier this year:
Kentucky Sen. Rand Paul has skipped most Foreign Relations Committee hearings since 2014, a BuzzFeed News review has found Looking at publicly available hearing transcripts and videos, Paul's attendance at the full committee and subcommittees he is on was only verifiable at 15 of 94 hearings since 2014.
In both instances, Paul could be found making television appearances the same day he was missing hearings.
Here's a spreadsheet from earlier this year on the missed hearings. For Homeland Security:
And for Foreign Relations: