Leading Tea Party Group Part Of Fake Founding Father Quotes Epidemic
As John Adams once said, don't believe everything you read on the internet...
The conservative Tea Party Express bills itself as wanting to return America to the principles held in the founding documents. A review of the branded and heavily-shared quotes from our nation's founders the group posts on Facebook reveals many are of dubious origins, however.
Tea Party Express pledges to restore "this great Republic to the limits articulated by our founders in the Constitution of the United States of America," reads another post.
Here are some of the misquotes:
There's this Franklin quote, which is not only partially butchered and inaccurate in meaning, but actually about money.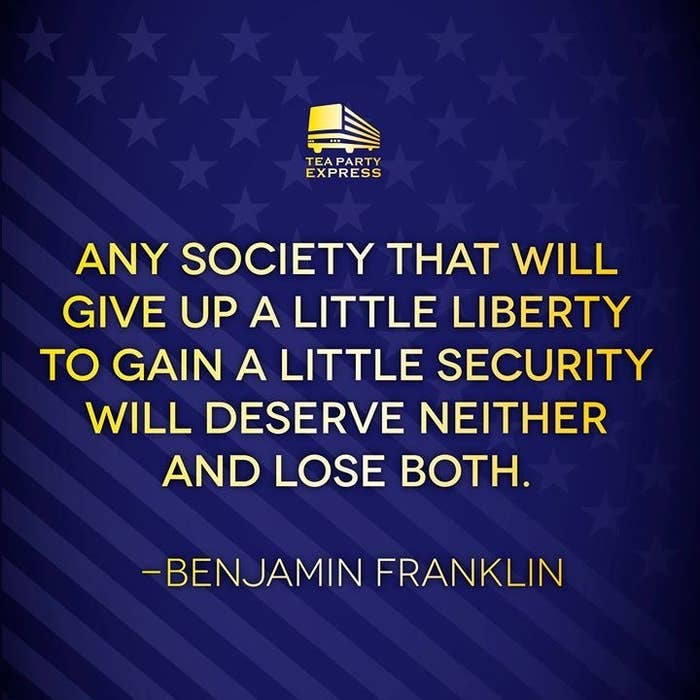 The Thomas Jefferson Foundation has said it has "not found this particular statement in his writings" and Henry David Thoreau's Civil Disobedience is most likely the real source of this quotation:
The Yale Book of Quotations editor Frank Shapiro has said that "no one has ever found any evidence that Washington said" this: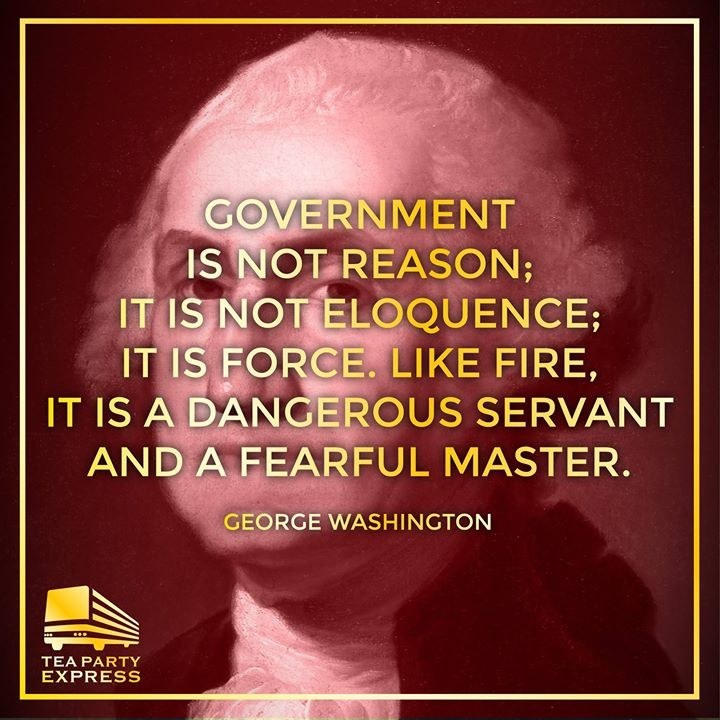 This quote, unbranded, has been shared more than 1,400 times. The Thomas Jefferson Foundation says "it has not been found anywhere in Thomas Jefferson's writings."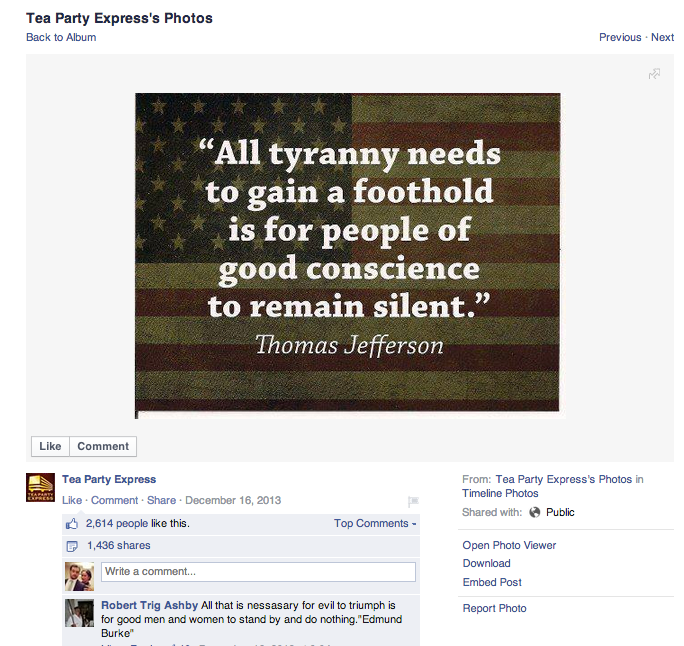 This quote, likewise heavily-shared, is said by the Thomas Jefferson Foundation to have not come from Jefferson but "John Sharp Williams in a speech about Jefferson" in 1913.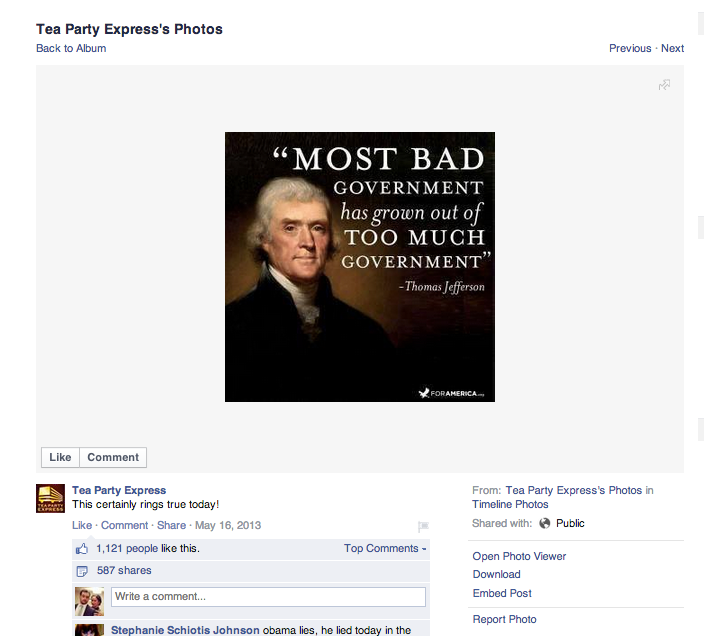 It's not just founding fathers that they misquote, however. This quotation from Mark Twain is actually from Robert Jones Burdette.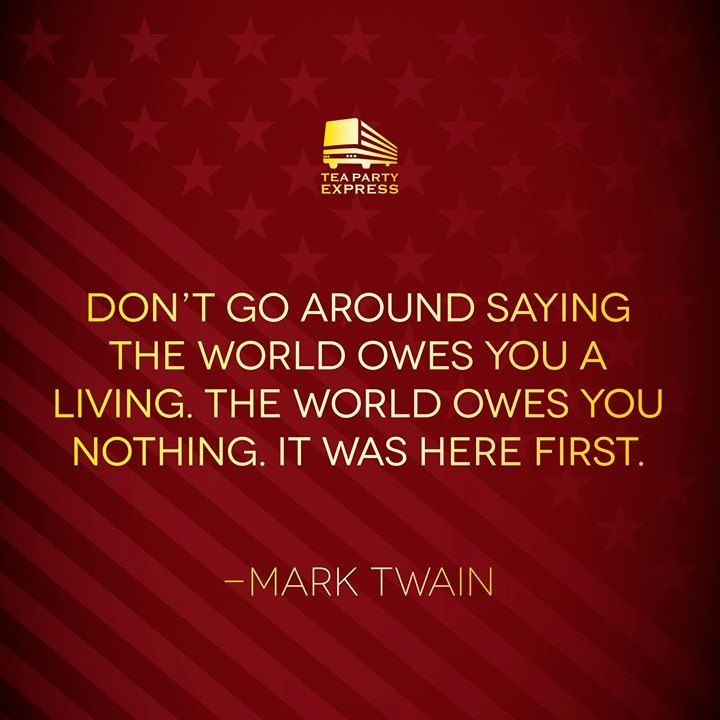 Taylor Budowich, the executive director of the Tea Party Express tweeted this comment to BuzzFeed News:
Andrew Surabian, the political director, provided this comment: