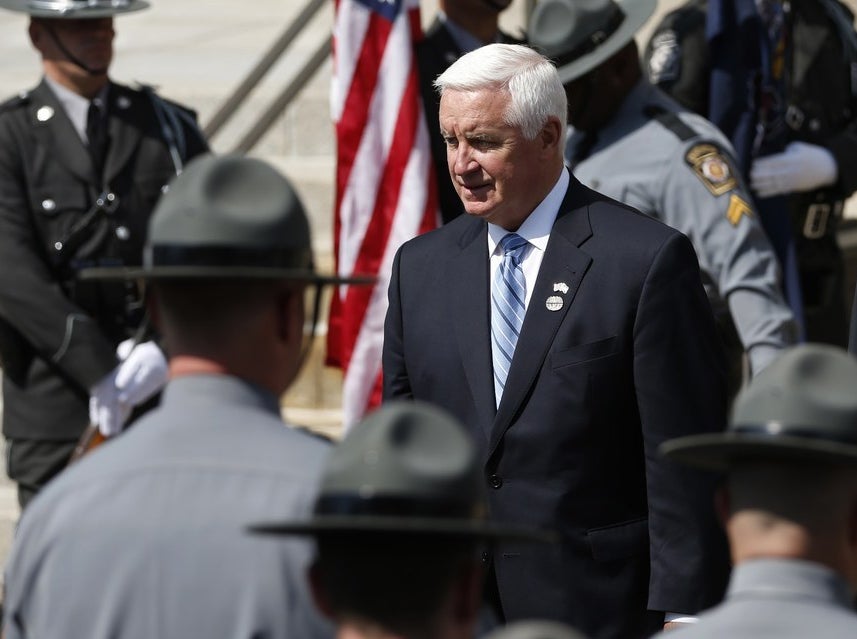 Edits from a Pennsylvania government IP address removed unflattering information from Republican Governor Tom Corbett's Wikipedia page in 2012.
The IP address, which hosts PA.gov, seems to have only made edits to Corbett's page, also made three edits repeatedly changing deceased actor Patrick Swayze's name to "Penis Swayze."
Another edit likewise added Swayze's middle name as "balls."
The Swayze edits came in 2007 while Democrat Ed Rendell was governor of the state.
A summary of the edits to Corbett's page are below:
One edit removes comments made by Corbett regarding a bill he supported requiring women to receive ultrasounds before having abortions. In the quoted material, Corbett said, "I'm not making anybody watch, OK. Because you just have to close your eyes. As long as it's on the exterior and not the interior."
The edit description says "missquoted the subject of the article," but from video of the comments that appears not to be the case.
Here's a look at that edit: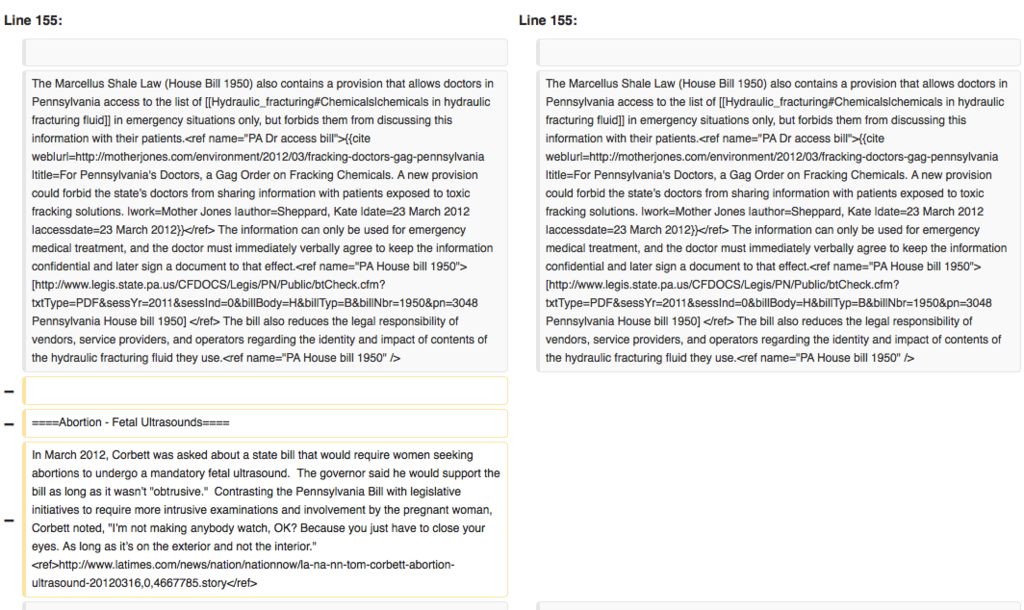 Another edit removed criticism of Corbett for his staff approving a $3 million grant to Jerry Sandusky's Second Mile charity.
The edit description says it was removing "bias information." Following the link to the Daily Beast article, this information appears accurate, as well.
Here's that edit: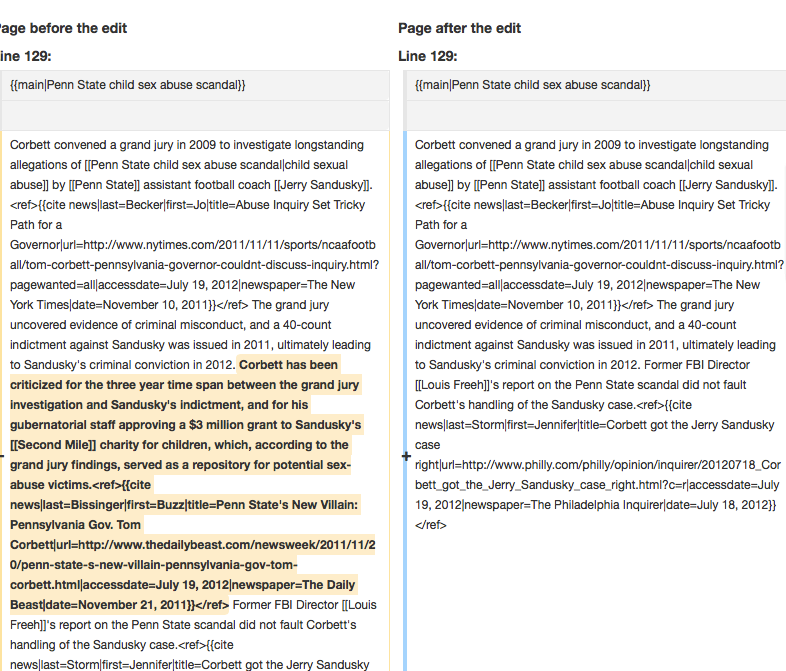 Another line cut was about the possibility a fracking law could forbid doctors from discussing fracking concerns with patients possibly exposed "toxic fracking solutions."
The line cites a Mother Jones article on the subject, which was contested by the governor's office.
Here's the governor's office comment to Mother Jones on the subject:
The health professionals can utilize this information in whatever manner needed to care for or treat their patients – including unfettered discussion with their patient and any others needed to ensure the patient receives the care they need," said Henderson. Doctors could share the information with their patient, but would not be able to relay information about the specific formula used in fracking fluids more broadly.
Here's that edit: