Opponents In Mass. Senate Race Issue Joint Statement Against NRA
A common enemy.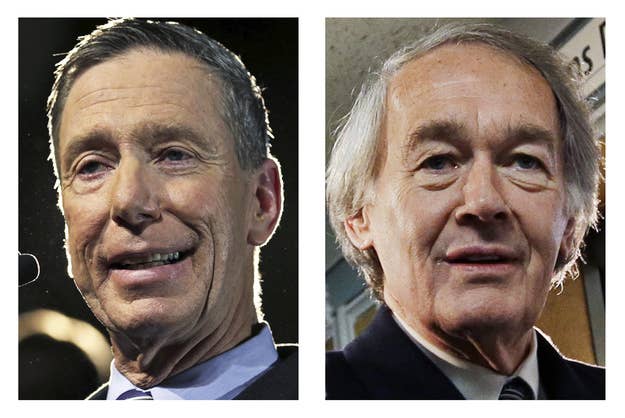 Rep. Ed Markey and Stephen Lynch might be opponents in the Democratic primary for Massachusetts Senate, but today they issued a joint statement hammering their three Republican rivals vying for the Senate seat.
Lynch and Markey's statement comes ahead of President Obama's visit to Colorado Wednesday where the president is expected to push for more federal gun control laws modeled after Colorado's newly passed legislation. The state's law requires limits to the size of magazines and that background checks take place for all gun purchases.
The statement from both candidates reads:
"While we may be competitors in the Democratic primary, we can both agree that it is deeply troubling to see our three Republican rivals siding more with the NRA and their activists who are descending upon Boston Common today, rather than with the President of the United States on the critically important issue of gun safety. Once again, our opponents find themselves dramatically out of step with the majority of Massachusetts residents. We both understand that we can and must do more to protect our residents from the scourge of gun violence, and hope our opponents will rethink their efforts to derail our President's agenda when it comes to gun safety."