Oops: Presidential Inaugural Committee, Ticketmaster Send Out Link To Buy Tickets Early
It's unclear how many tickets were sold, or if any are still available. Tickets were set to go on sale tomorrow.
Anyone who signed up to receive tickets got this email saying tickets would go on sale on Monday.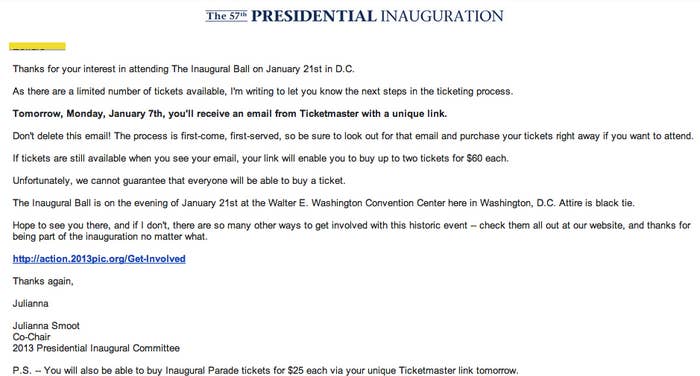 Ticketmaster then sent out this link to people to purchase tickets.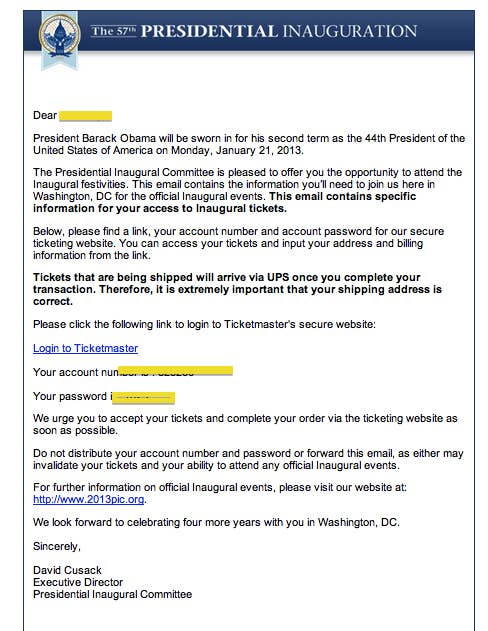 Ticketmaster then sent out a third email apologizing and saying that some tickets were purchased earlier. Tickets are set to go on sale tomorrow.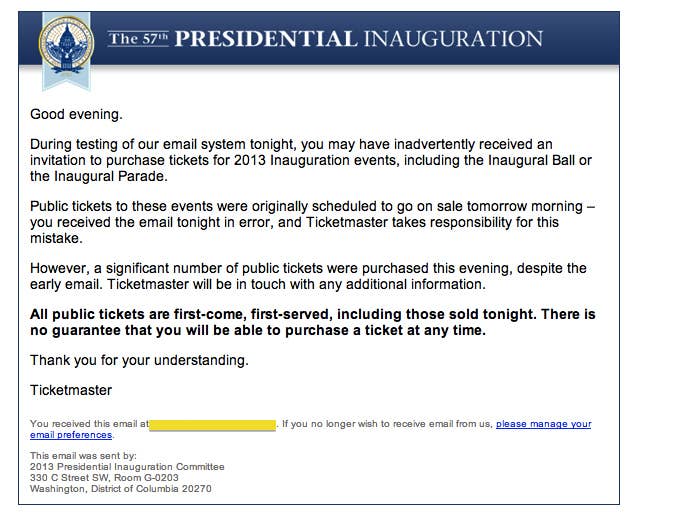 If you log in, Tickermaster says tickets are sold out.
Lots of people were angry and disappointed.
Update Ticketmaster comments: "While an e-mail indicating that Inaugural event tickets were available was sent earlier than planned, tickets to Inaugural events were sold per usual Ticketmaster process on a first come first serve basis. Everyone who purchased tickets for the Inaugural Ball and the Inaugural parade will receive their tickets.
We understand the disappointment people feel if they were unable to obtain tickets, but like all other popular events, demand was much greater than supply. Ticketmaster and PIC will continue to work closely to ensure everyone receives the latest ticketing information."