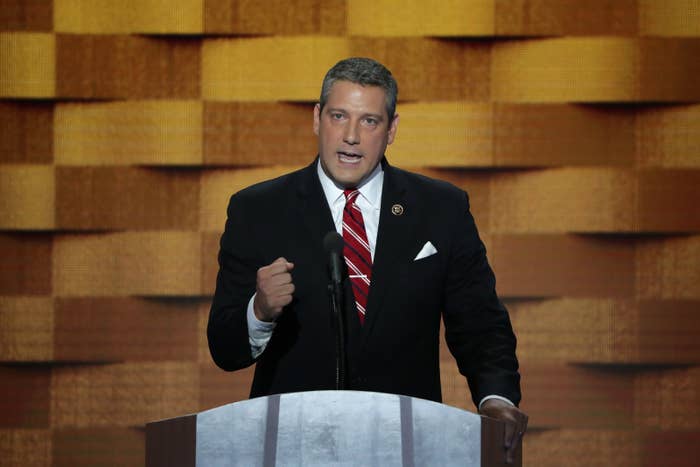 Ohio Rep. Tim Ryan, who represents the Youngstown area of the state recently visited by Donald Trump, says Republicans have been telling him they will vote for Hillary Clinton if the election is close.
"I know we're gaining moderate Republicans that are kinda fallen in the John Kasich camp of they just can't vote for this guy and they're gonna vote for Hillary," Ryan said. "Especially in a close election, I think if it would start to be a blowout they may go Libertarian just to say they didn't vote for a Democrat. I know, I've had a lot of Republicans say to me, that if it is close they're gonna vote for Hillary because they can't let him be president."

Recent polls of Ohio have shown Clinton up four to five points in the state.
"So we're picking up those moderate Republicans and we've got to make sure that we don't lose some of those working class Democrats," he added.
The congressman stated earlier he thought the election was "leaning Hillary" currently but Democrats still had a lot of work to do.