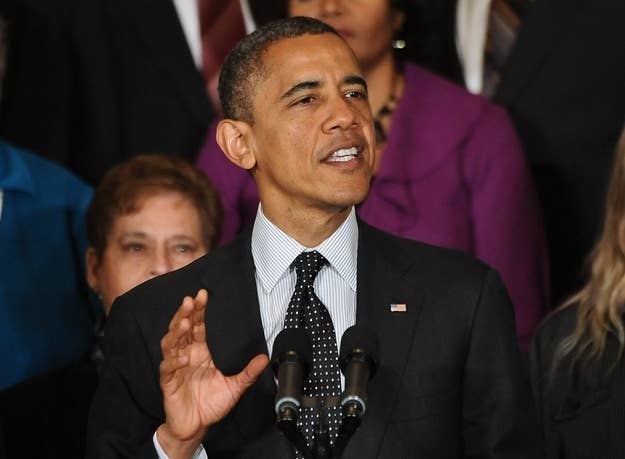 President Obama delivered a statement today, his first to the White House press corps since winning reelection, calling for a balanced approach to fix the deficit that included cuts and revenue increases.
The president, however, did not take questions, the first time a reelected president has done so since before Ronald Reagan's reelection in 1984.
Reagan gave a press conference in Los Angeles the Wednesday after the 1984 election in which he said he would push for more arms control and meetings with the Soviet Union.
After winning reelection in 1996, on the Friday after the election, Bill Clinton gave a press conference in which he announced the resignation of Leon Panetta and his appointment of Erskine Bowles as chief of staff. Clinton also discussed campaign finance reform and the federal budget.
In 2004, when President Bush won reelection, Bush gave a press conference on the day after the election, when he said he would continue the War on Terror, reform the tax code, and reform Social Security.