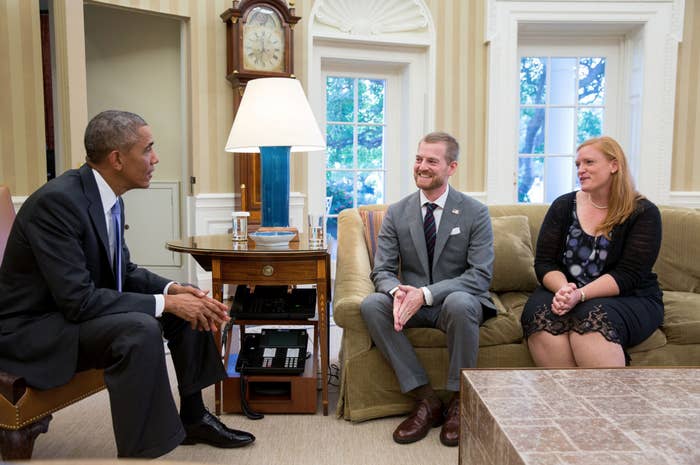 President Obama met with American doctor Dr. Kent Brantly and his wife, Amber, Tuesday.
Brantly became infected with Ebola while doing missionary aid work in Liberia. Fellow aid worker Nancy Writebol was also diagnosed with the virus. Both survived the virus after being flown back to the United States for treatment.
Brantly was treated with the experimental treatment, ZMapp, which had never been used on humans before.
The Ebola virus in West Africa has infected more than 4,200 people since its most recent outbreak, killing nearly 2,300.