Obama Makes Sandwich
A break from the shutdown to help out the needy.
President Obama visited Martha's Table in Washington D.C. Monday. The food bank helps low-income families. Obama met with furloughed federal workers who were helping out, according to the White House pool report.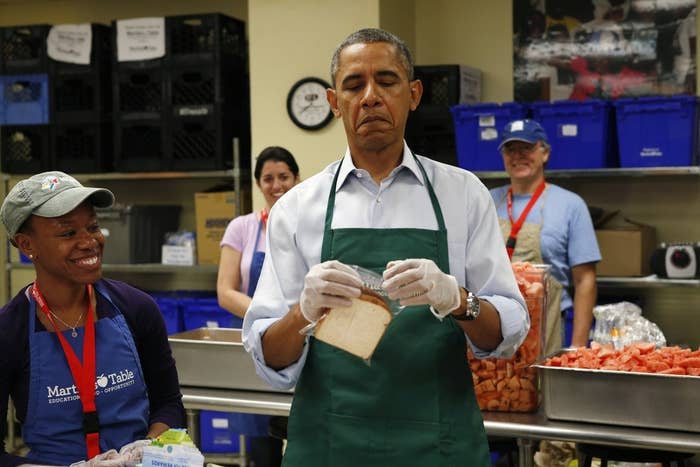 "Can I just say just in the few moments I've been here I'm feeling a little sticky. I think I got some PBJ on my fingers," Obama said.
The president also commented on the government shutdown saying, "this whole shutdown has been completely unnecessary."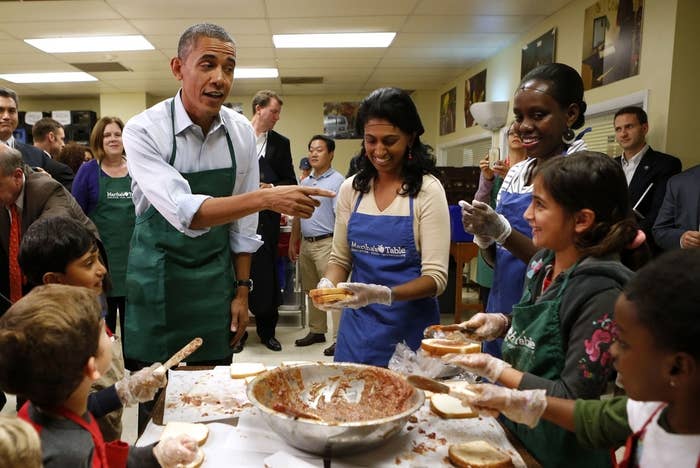 Obama said the volunteer work "shows the kind of spirit that we have among all kinds of federal workers all across the country."