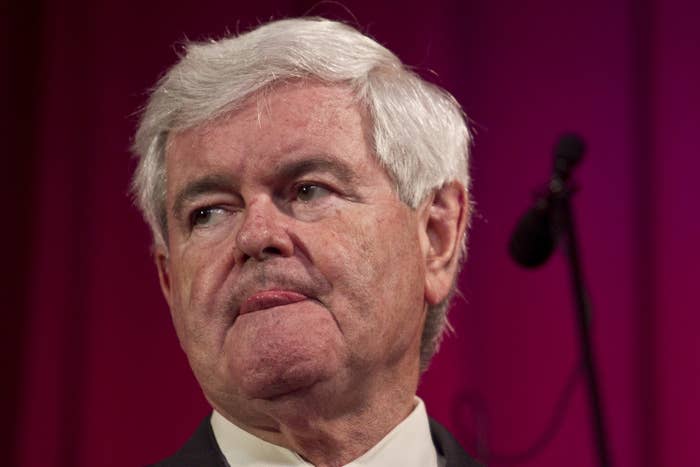 Former House Speaker Newt Gingrich, a close adviser to Republican nominee Donald Trump, says Trump showed he was "a gentleman" during the first presidential debate by not attacking Hillary Clinton for her husband's past marital indiscretions.

"I'm very proud that at the very end when she attacked and went off on this whole rant about women — and you could see his face — in the Republican primary he would have just smashed her," Gingrich said on Thursday on the Sean Hannity Radio Show.
"He thought about it, and I'm sure he said to himself, 'a president of the United States shouldn't attack somebody personally when their daughter is sitting in the audience,'" Gingrich said. "And he bit his tongue, and he was a gentleman, and I thought in many ways that was the most important moment of the whole evening. He proved that he had the discipline to remain as a decent guy even when she was disgusting."
Gingrich added that he thought Clinton looked "mean and miserable," while Trump shined in the exchange.
"And I think it was probably a great disappointment to her staff, that this taunt that they were sure was gonna set him off, so that they would end the debate with him doing something foolish. Instead he came off looking like a gentleman and she came off looking pretty mean and miserable."