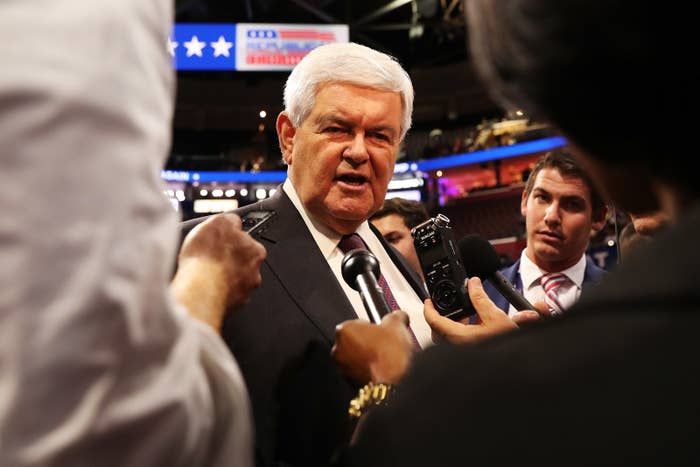 Former House Speaker Newt Gingrich on Wednesday said Donald Trump's hiring of Breitbart's Stephen Bannon as CEO and his decision to promote Kellyanne Conway to campaign manager will strengthen his campaign.
"Well, I think they're very good for Trump because it strengthens it," said Gingrich on Fox News Radio's The John Gibson Show. "In many ways Paul Manafort has been a transitional who has brought the campaign to a much more professional, much more national capability. But the campaign had to continue growing. Trying to run in 50 states, deal with the national media, take on the Clinton machine. That's a lot."
"So I think that bringing in these two people, Steve Bannon is a tremendous manager," continued Gingrich. "He is a great fighter in the conservative tradition. He at Breitbart and elsewhere has really made an impact and he understands the news cycle and how to fight the left. Kellyanne Conway has been just a great pollster, I've worked with her for many years. She will bring a, I think again, a very aggressive tough-minded approach, fact-based policy approach to it. I think these are both terrific choices and I'm delighted that he's bringing them in."