Newt Gingrich Releases His Tax Returns
Gingrich returns show alimony, 32% tax rate.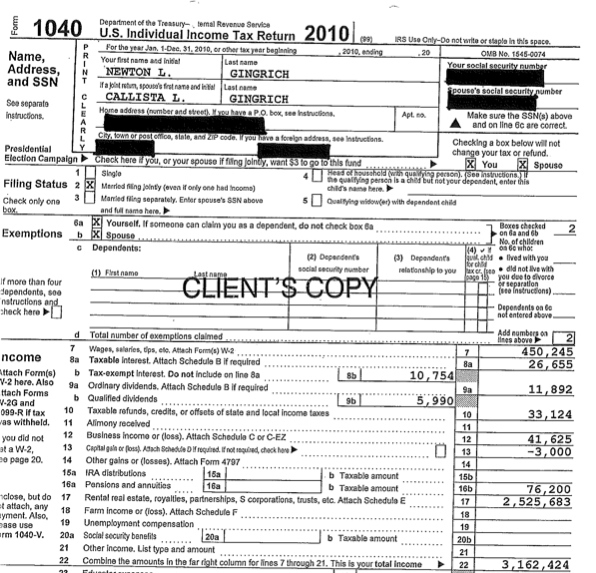 Newt Gingrich released his tax returns from 2010 Thursday showing that he paid $994,708 in federal taxes in 2010 on more $3.1 million in income.
Gingrich paid roughly 31.7 percent of his adjusted income in taxes and he gave about 2% to charity. The returns also show that Newt paid $19,800 in alimony in 2010. Although the returns do not make clear to which ex-wife the alimony was paid.
Gingrich has recently attacked Romney for failing to release his tax returns. He has raised questions about Romney's admission that he pays an effective 15% tax rate, a product of the lower taxes on capital gains and dividends; Gingrich's fees are ordinary income, taxed at a higher rate.