New Media Shield Law Might Not Have Protected AP
The White House confirms they asked Schumer to reintroduce the bill.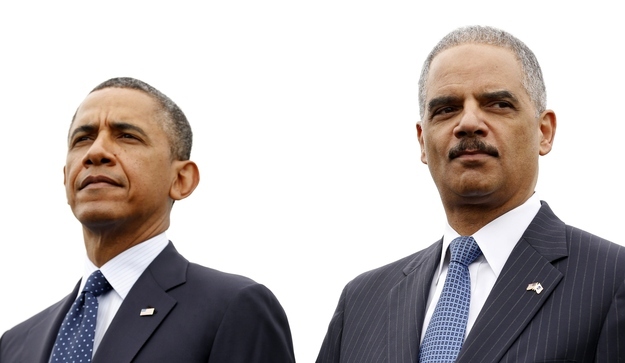 The White House went into damage control mode Wednesday to try and blunt a growing scandal over the DOJ snooping on the Associated Press, asking Sen. Charles Schumer to reintroduce media shield legislation that has been stalled since 2009 — even though that bill may not have even protected the AP.
The bill requires prosecutors to convince a judge information attempting to be obtained would "prevent or mitigate an act of terrorism or harm to national security." The new bill would also mean the AP would have to be given notice of subpoena unless a judge could be convinced the instance required telling the AP after the records were obtained.
"This kind of law would balance national security needs against the public's right to the free flow of information. At minimum, our bill would have ensured a fairer, more deliberate process in this case," Schumer said in a press release.
But Schumer's office also acknowledged that the legislation would not necessarily have protected AP from DOJ records seizure. "it is unclear whether the bill would changed outcome in phone records case" the release said, noting the bill would have set up a a legal process in which subpoenas are approved to consider the public interesting in protecting freedom of the press.
The 2007 version of the Free Flow of Information Act did not contain exemptions to the section protecting instances like the Associated Press. The new bill will most likely look similar to the 2009 version which contained exceptions to cases of national security leaks at the behest of the White House.