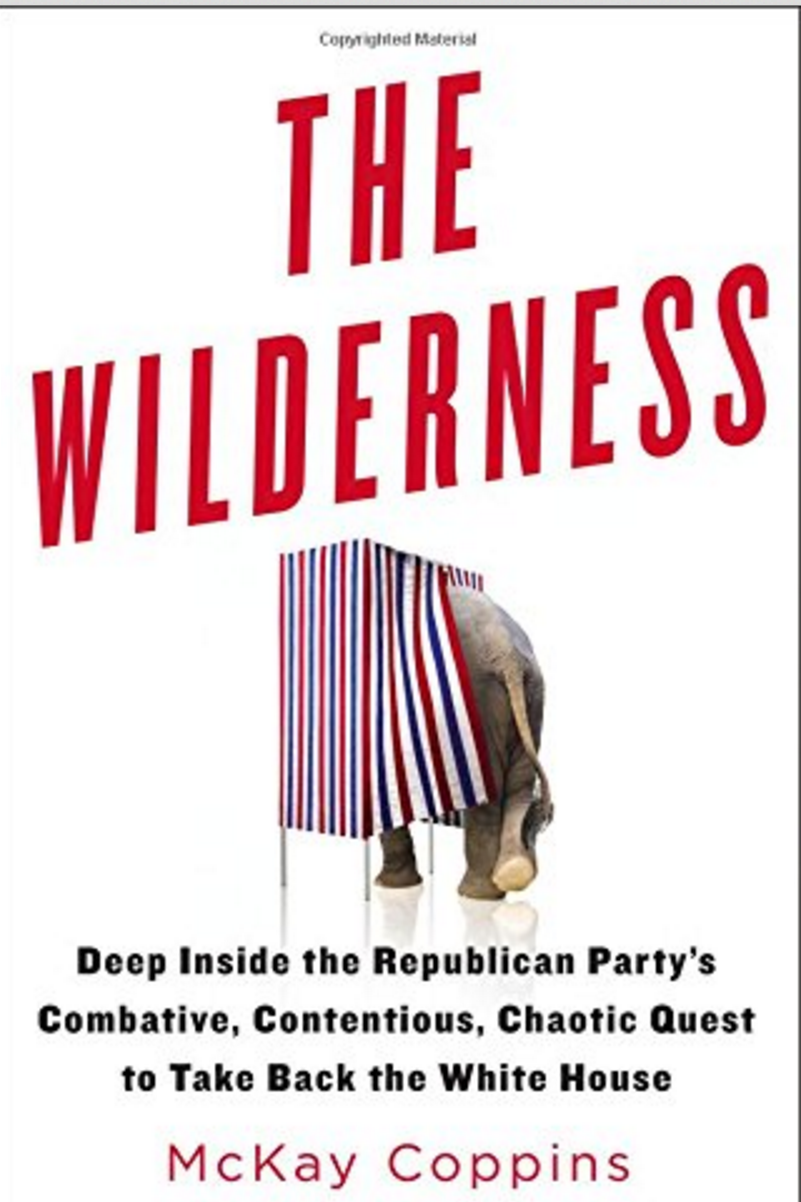 Doug Stafford, the chief strategist for Kentucky senator Rand Paul's presidential campaign and a former senior staffer in his Senate office, was the culprit behind most of the plagiarized writings that went out under the Kentucky senator's name.
That tidbit comes from The Wilderness: Deep Inside the Republican Party's Combative, Contentious, Chaotic Quest to Take Back the White House a new book to be published Tuesday by BuzzFeed News reporter McKay Coppins. (Disclosure: I was interviewed for the book.)
Coppins's book also provides a sometimes damning minute-by-minute account of how the senator and his office respond to a series of plagiarism accusations that came out over the course of a week in fall of 2013.
It started on Oct. 28, 2013, as Coppins notes, when MSNBC's Rachel Maddow revealed a speech Paul at the gave evangelical Liberty University cribbed heavily from the Wikipedia entry for the movie Gattaca. The next day, BuzzFeed News posted a story noting the Kentucky senator had again lifted almost word-for-word the plot summary of the Wikipedia article for the 1988 movie Stand and Deliver.
Paul had yet to understand the seriousness of the charges, Coppins reports.
"But while Rand's advisers understood the seriousness of the charges, the senator himself was convinced he was the victim of a fevered witch hunt," he writes. "He thought the evidence of his supposed lapse in ethics was outrageously thin and nitpicky. He'd been recapping movie plots in these speeches, not reciting Tolstoy and calling the words his own. He felt certain that if he could just explain this in a neutral setting, his attackers' petty animus and partisanship would be laid bare."
In an interview with Fusion's Jorge Ramos, Paul said the problem was merely about footnoting— leaving aside the fact the speeches were not footnoted on his website. At the time, a spokesperson similarly said to BuzzFeed News that "only in Washington is something this trivial a source for liberal media angst."
Politico then ran a story alleging Paul's 2013 State of the Union response had taken language from a Associated Press article. And as Paul raged, Doug Stafford, a senior aide to Paul began to panic, Coppins reveals. Stafford had been with Paul since he launched his political career and wrote much of writing that went out under his name, including ghostwriting Paul's second book Government Bullies.
"He wrote at home and on weekends, in between meetings and during dull conference calls, on trains and planes and all throughout the long daily commute from and to his far-flung Virginia suburb," Coppins writes. "From speeches to essays to op-eds to books, Stafford was in charge of it all — and his corner cutting was now costing them."
Stafford invited Trygve Olson, another Paul adviser, in for a meeting, according to Coppins. Olson questioned whether Paul's bomb-throwing response on the Sunday shows would be a good idea. Olson warned it would be a horrible move for Paul if there was more plagiarism.
There was.
BuzzFeed News posted on the Saturday night before Paul's appearance that three pages of Paul's book Government Bullies were lifted nearly word for word from a 2003 Heritage Foundation study. Subsequent BuzzFeed News stories would show he plagiarized in his Washington Times column and in Senate testimony. The Times would end Paul's columns over the allegations.
The press would eventually die down, and Paul, clearly annoyed if not humbled by the turn of events would pledge to do better.
"It annoys the hell out of me. I feel like if I could just go to detention after school for a couple days, then everything would be okay," he told National Review. "But do I have to be in detention for the rest of my career?"
Still, as Coppins later reveals, the incident didn't dash Paul's faith in Stafford, who ghostwrote Paul's next book Taking A Stand.
"Many in the senator's orbit had privately urged him to find a different ghostwriter for his upcoming book after the egregious cribbing in his last title set off a media firestorm," Coppins writes. "But Rand, defiant and loyal as ever, stuck with repentant plagiarist Doug Stafford as his chief scribe. Stafford labored over the manuscript as if it were his own masterpiece: researching, writing, rewriting, carefully — very carefully — compiling citations, submitting the drafts to Rand, and then starting all over again once the senator returned the pages with handwritten notes scribbled across the margins."
Reach for comment, Stafford told BuzzFeed News that Coppins's book was "fiction."
"I love fiction, so I am looking forward to reading more Washington media machine stories from 'sources,'" wrote Stafford in an email. "Also I lived on Capitol Hill from 2011-2014 with a four block commute. And I avoid conference calls like the plague."