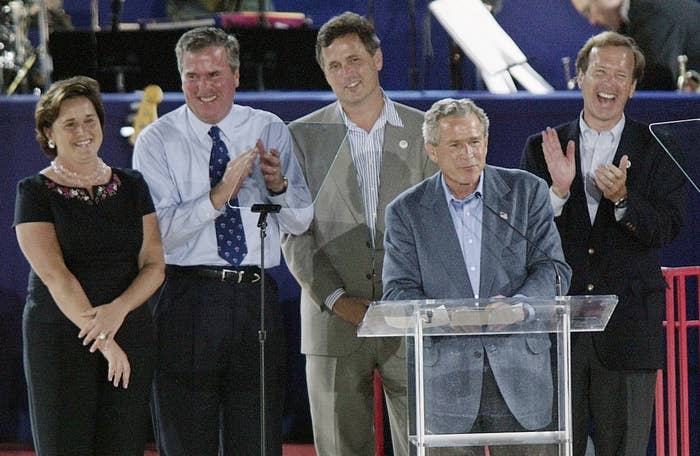 According to Neil Bush, Donald Trump could have run as a Democrat and been just as popular.
The brother of George W. Bush and Jeb Bush has started doing media appearances on the behalf of Ted Cruz in recent weeks since backing the Texas senator after his brother left the race. Neil Bush
"Donald Trump, is — first of all, I don't think he's a Republican, honestly," Bush said speaking on Frankly Speaking a weekday mornings radio show in upstate New York on 1450 WENY. "He could have run as a Democrat candidate for the nomination of the Democrat Party and switched a few positions here or there, but kept most of his positions, and riled up the fears of people by talking about immigrants are criminals and rapists, roused our fears and said that China's beating us and Mexico's — all these kind of ludicrous statements — and he would have been just as popular on the Democrat side as is on the Republican side."
Bush said he believed Trump didn't represented the values of this country.
"The values of Donald Trump are not the values of the United States of America," continued Bush, saying he didn't represented upstate New York and Trump's rhetoric was the reason he backed Cruz.
"Trump is all about self, maybe that's what New York City is like, you know, it's kind of you have to have a little arrogance, a little cockiness, a little kind of a bully type attitude to be a good New Yorker like Donald Trump," stated Bush. "But that values of the people that are ultimately gonna elect the president of the United States."