The 17 Most Excellent Presidential Christmastime Photos
The happiest time of year.
17.
Socks, the Clinton White House cat peeks into his stocking….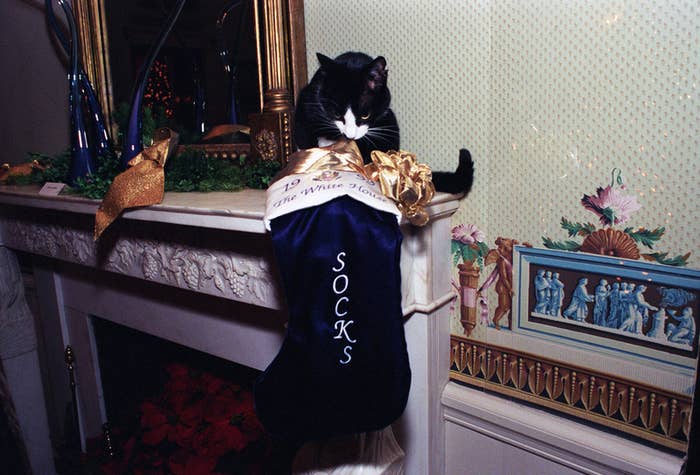 16.
…and poses flawlessly in front of the White House Christmas tree.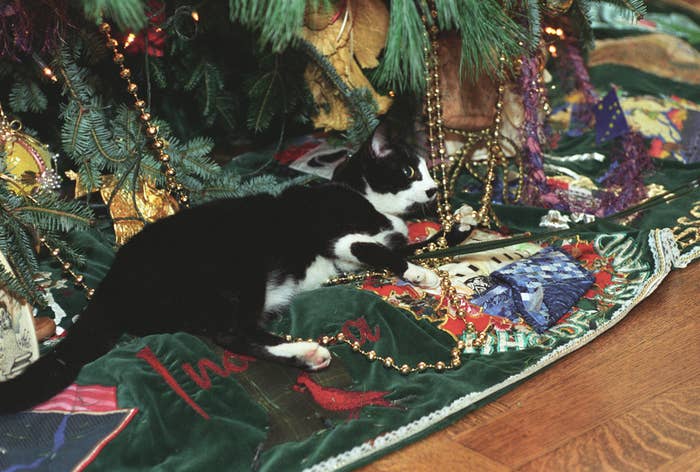 15.
George H.W. Bush reads Christmas stories to his grandchildren at Camp David.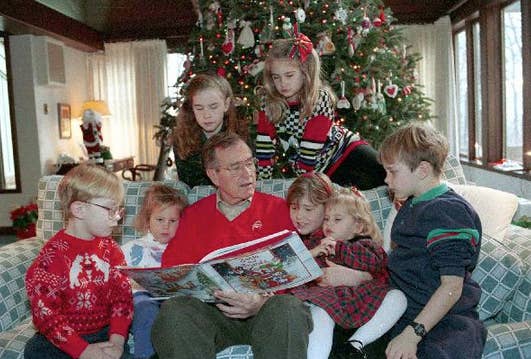 14.
Gerald Ford kisses his wife during a Christmas ski vacation in Colorado.
13.
Millie, the White House dog of George H.W. Bush, sits in front of their Christmas tree.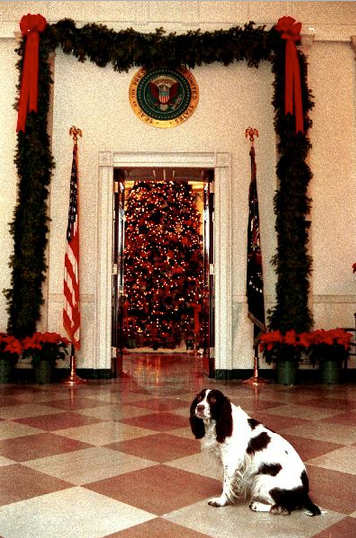 12.
Rosalynn Carter tours the White House Christmas decorations with her grandchildren.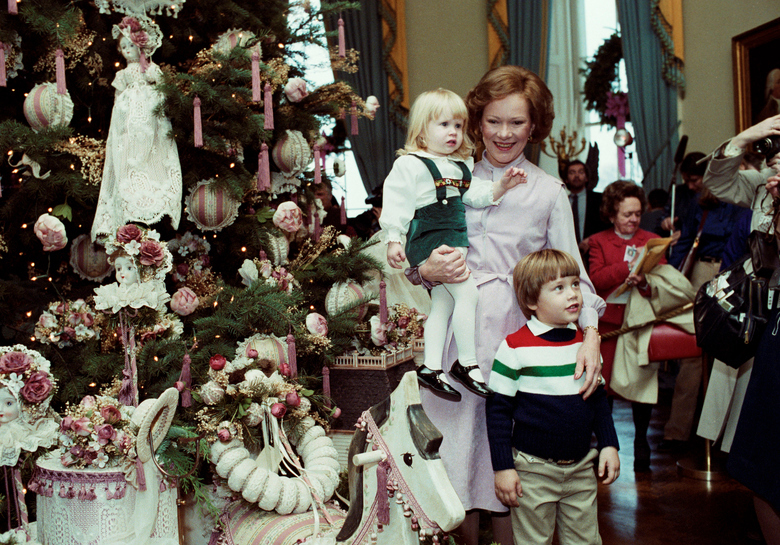 11.
Jacqueline Kennedy with her children Caroline and John Jr. on Christmas Day in 1962.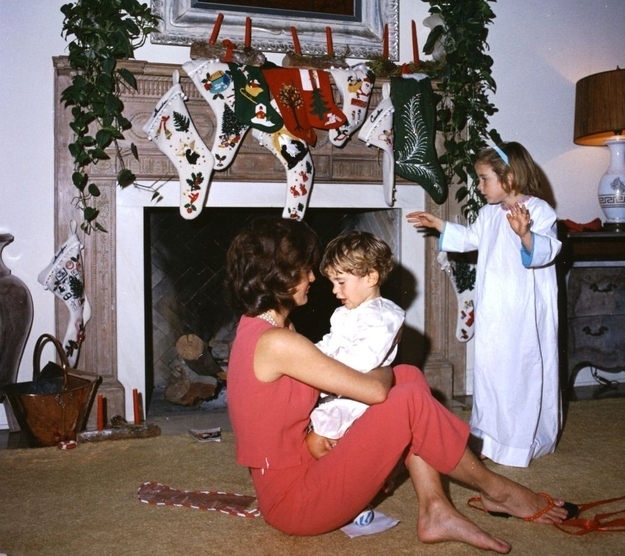 10.
John F. Kennedy and his wife stroll by the White House Christmas tree on their way to their staff's Christmas party.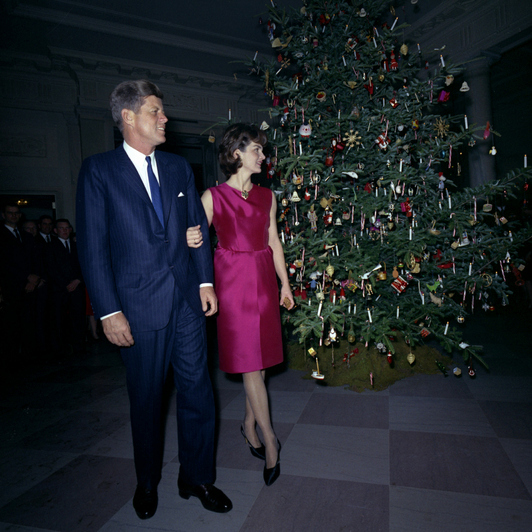 9.
Ronald Reagan dresses up as Santa Claus for a Christmas eve party...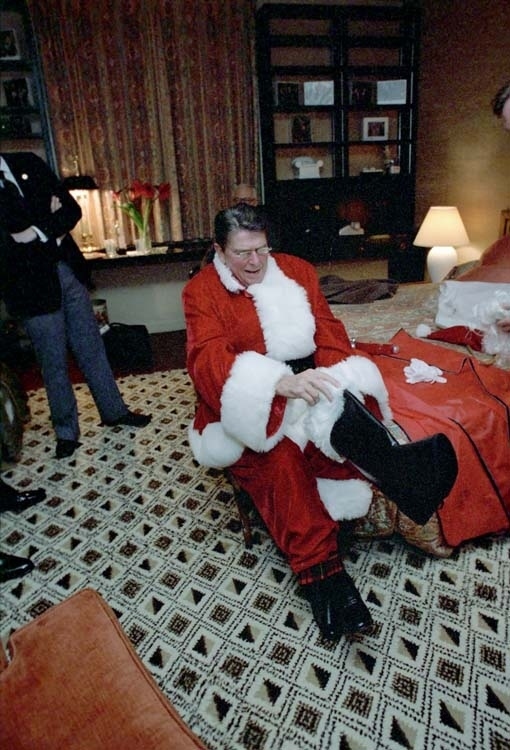 8.
…and Nancy Reagan sits on his lap.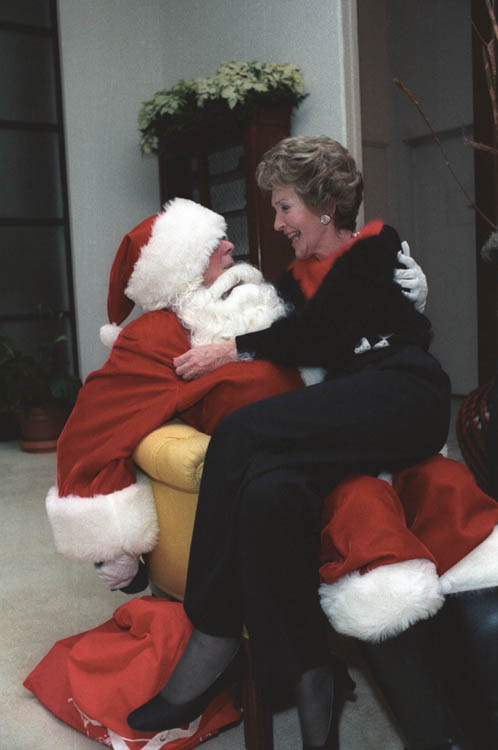 7.
George W. Bush's dog Miss Beazley strikes a Christmas pose.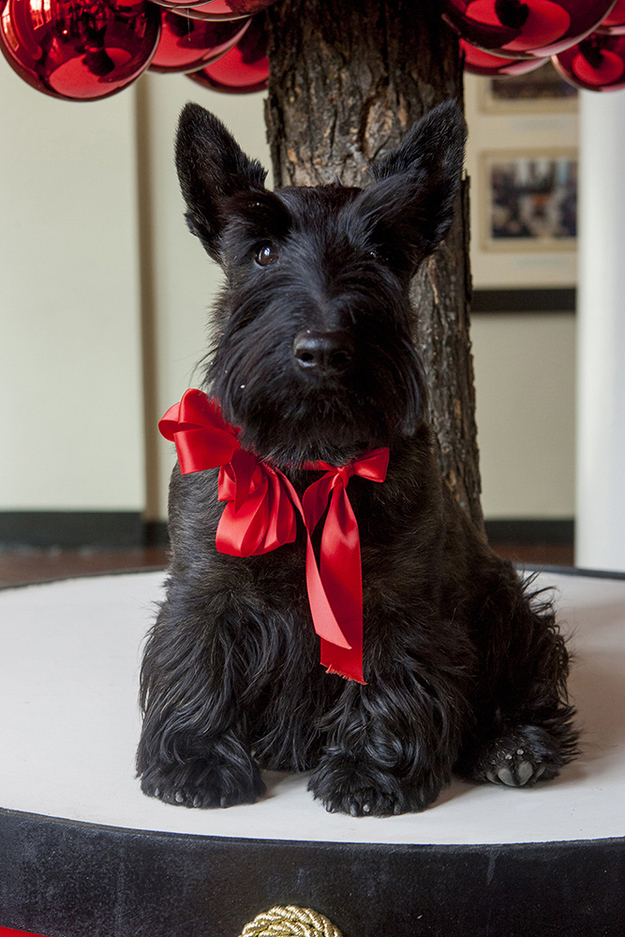 6.
The Carter family opens their Christmas presents...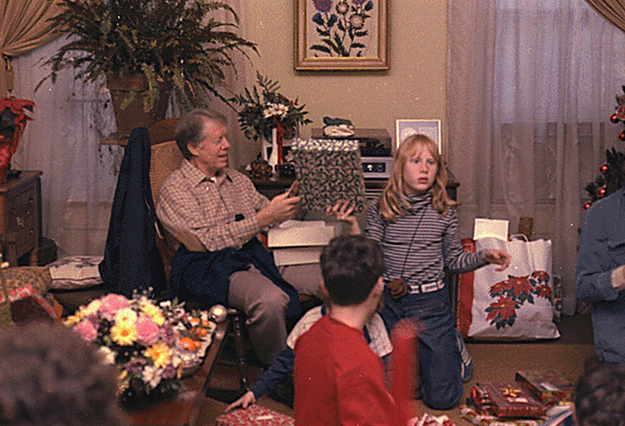 5.
…and poses for a family portrait.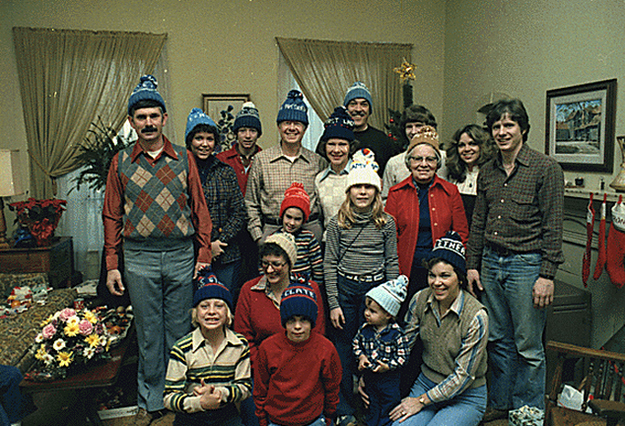 4.
Lyndon Johnson with his family in the Oval Office on Christmas Eve.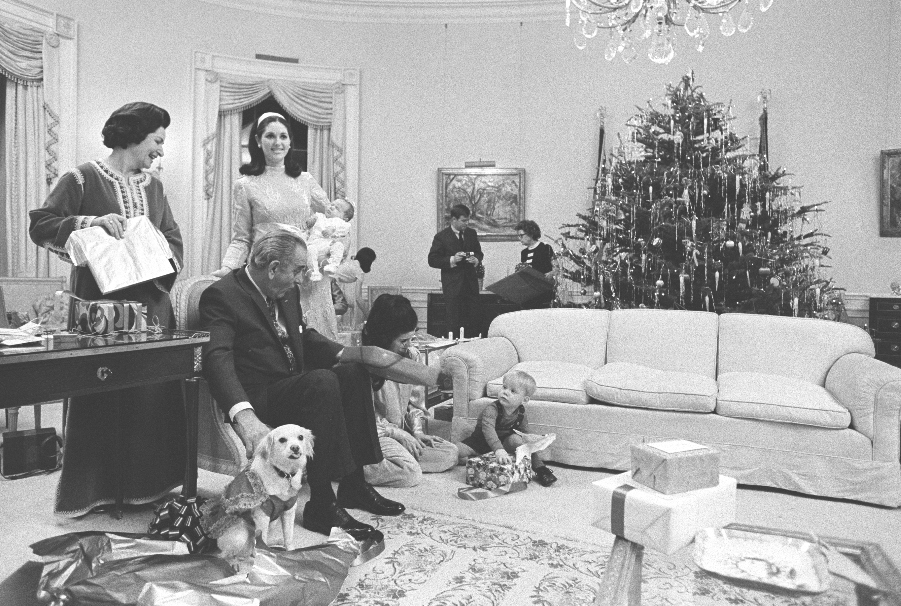 3.
Betty Ford and her daughter make Christmas ornaments.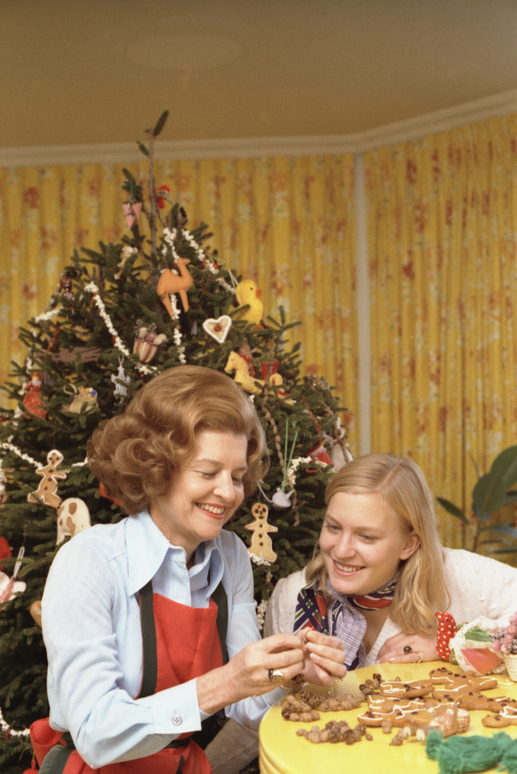 2.
The Reagans play with their dog Lucky in front of their Christmas tree.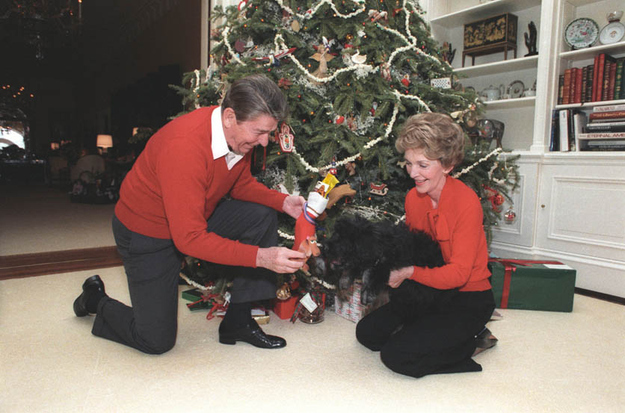 1.
Barack Obama being greeted by a team of elves made up of former patients of the Children's National Medical Center.