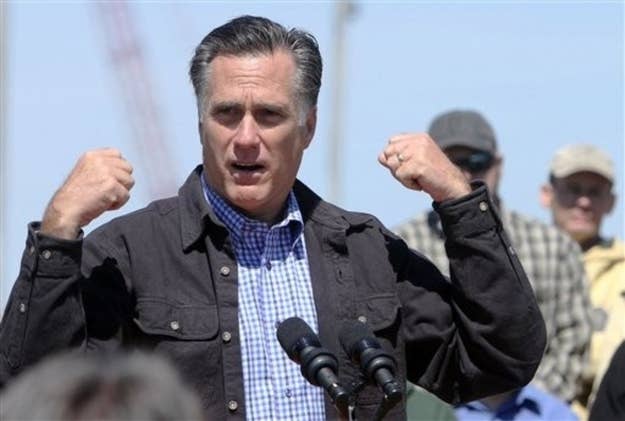 Presumptive Republican Presidential nominee is appearing in New York City today on the one-year anniversary of the death of Osama Bin Laden. As Romney campaigns in the city that was the epicenter of 9/11 era politics, a Democratic source points out Romney's record of cutting funding from firefighters and other first responders as Governor of Massachusetts.
During Romney's tenure, cuts to local aid resulted in about 500-700 police officers being taken off the streets, according to a survey in 2007 by Deval Patrick's campaign. Cuts that hit teachers, firefighters, police offices, and librarians – constituencies from which the Democrats usually draw their base – led to the laying off of about 14,500 workers in total over the course of Romney's term.
During his first year in office, in an attempt to streamline the Massachusetts budget, Romney proposed expanding the state's legal definition of a manager, a move that would make thousands of government workers illegal for union benefits.
The move was described as "complete union busting," by the National Association of Government Employees. The 12,000-member Professional Firefighters of Massachusetts said it would result with 1/3 of their members losing union protection.
"It doesn't make any sense. It's not going to save any money, and it's just an attack on unions," said Bob McCarthy the organization's president according to an AP article archived on LexisNexis.
During his last year in office Romney vetoed about $2.5 million dollars for fire safety equipment, a veto that was unanimously overridden in the Massachusetts' House and Senate.
One veto that year was particularly controversial. Romney used his line-item veto to nix construction of a fire station at the site of a tragic 1993 fire in Worcester, serving as a memorial to six firefighters who had died. The State Senate and House of Representatives subsequently overrode the veto.
Critics pilled on Romney, with the Boston Phoenix calling Romney's veto "downright cold hearted." The members of Massachusetts' State House said the veto had "callously poured salt on the wounds of family members and local officials," who fought to build the fire station.
During his first run for the Presidency Romney repeatedly called for redirecting federal money from first responders to intelligence saying that such money would be better spend "to keep the bomb from going off" than "after the bomb goes off."
The sparring over state spending on public services is not unusual — indeed, they were mild in comparison to the intense battles in places like Wisconsin this year — nor are the Democratic unions' jabs at the Republican governor, but they are likely to return in this election year.