Mitt Romney Spent 219 Days Outside Massachusetts In 2006
The former Governor spent 219 days outside the state on trips, vacations, and campaigning in 2006.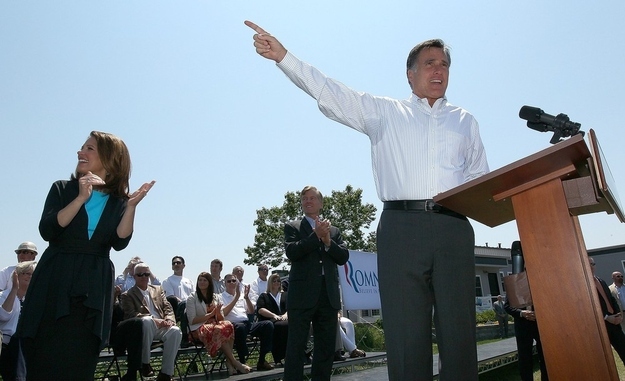 In his run of the first run for the presidency in 2006, Mitt Romney spent a total of 219 days outside of the Massachusetts, an average of four days each week. Romney visited over 35 states in the efforts to build his Presidential network, with state taxpayers picking up the tab for his security detail.
Romney's spokesmen at the time, and current campaign guru Eric Fehrnstrom defended his frequent trips away from the state saying, "Governor Romney is a national leader in the Republican Party. He was increasingly called upon to help candidates from his party, and he took a leadership role in the Republican Governors Association."
Some of Romney's trips were funded by the federal government, including visits as Iraq and Afghanistan and a detention center at Guantanamo Bay in Cuba, which served as an opportunity to boost his foreign policy experience ahead of his run for the Presidency. Other trips Romney paid for himself, including a fact-finding trip to China, Japan, and South Korea.
Romney also took vacations that year, including trips to Utah, Michigan, California, and Alaska. The trips combined his Presidential ambitions with downtime with his family.
Many of the trips were funded by Romney's political action committees, the Commonwealth PACs, with some trips being funded by the Republican Governors Associations, of which he was the Chair.
Romney has been on the campaign trail, more or less, ever since.