Mitt Romney Made Fun Of Bill Clinton For Cheating On His Wife
Romney's showed the edgier side of his sense of humor when he visited the White House in 2002.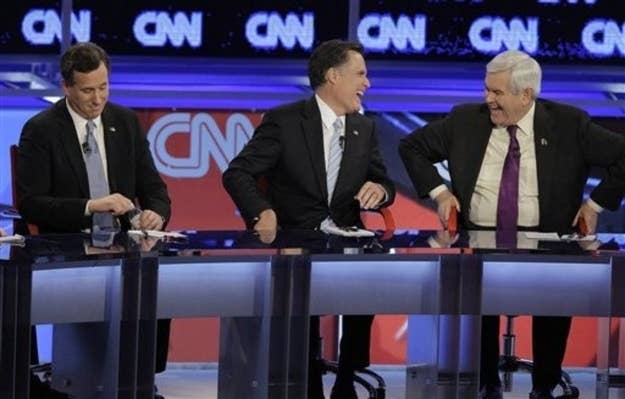 It's a relatively little known incident, but according to Mitt Romney in his book Turnaround, the former Governor took some jabs at President Clinton expense during a trip to the White House.
Romney was visiting the West Wing with Cindy Gillespie, head of federal relations for the Salt Lake winter Olympic Games, for a meeting with the White House's Olympic Task Force co-chairs in 1999.
When we got through the Secret Service checkpoint for clearance at the West Wing, the agent handed each of us a badge to wear around our necks. Mine had a big, red A. I turned to Cindy and, in front of the agents, said, "Why do I have to wear this?" Thinking I was confused, she tried to explain that all visitors to the White House had to wear a badge. "I know that," I responded, "I'm asking why I have to wear the red A around my neck. I'm not the one that cheated on my wife. He should be wearing the scarlet A- not me." I grumbled all the way up the drive and into the West Wing lobby. The look on Cindy's face was priceless.