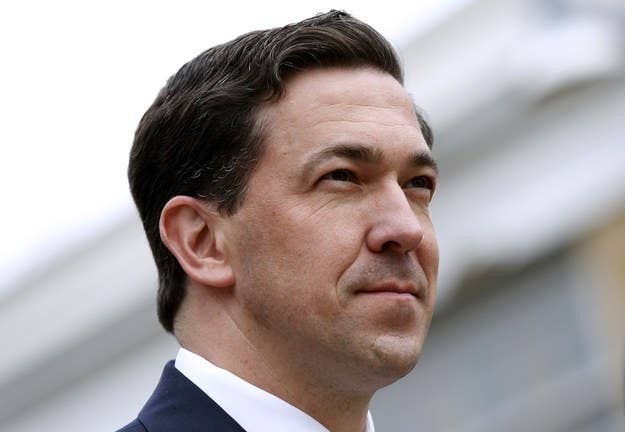 A leading Republican candidate for Senate in Mississippi wrote blog posts criticizing poor people affected by Hurricane Katrina and mocking a Muslim man's name.
Mississippi Senator Chris McDaniel hosted two radio shows in the mid-2000s, The Right Side and Right Talk, and wrote blog posts for the sites associated with the shows as well. The majority of commentary and blog posts were either signed by McDaniel at the bottom of the post or were unsigned.
McDaniel is challenging and generally viewed as a serious threat to Republican incumbent Sen. Thad Cochran.
The blog posts argue that the Supreme Court's 1955 rulings helped "de-Christianize" America and that if "Mexicans" continued entering the country "our culture" would be lost and could "never be regained."
In recent weeks, audio of McDaniel's old radio broadcasts has emerged, including inflammatory comments about women, reparations, hip-hop, and libertarians.
On Monday, BuzzFeed uncovered even more audio, including McDaniel's commentary on Al-Jazeera, Hurricane Katrina, and a lesbian Brokeback Mountain featuring Janet Reno and Rosie O'Donnell.
Here are what the two sites looked like:
One even featured this image on the aftermath of Hurricane Katrina: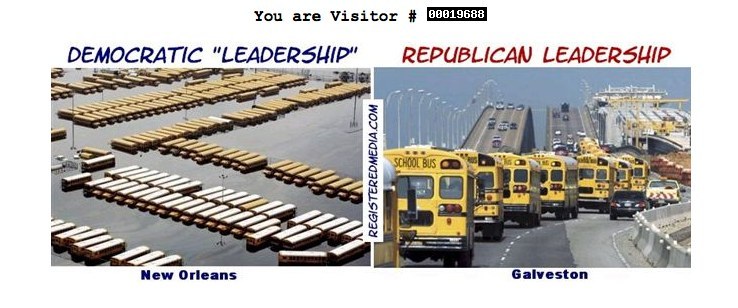 This blog post blamed "the welfare dependent citizens of New Orleans" for staying in New Orleans during Katrina.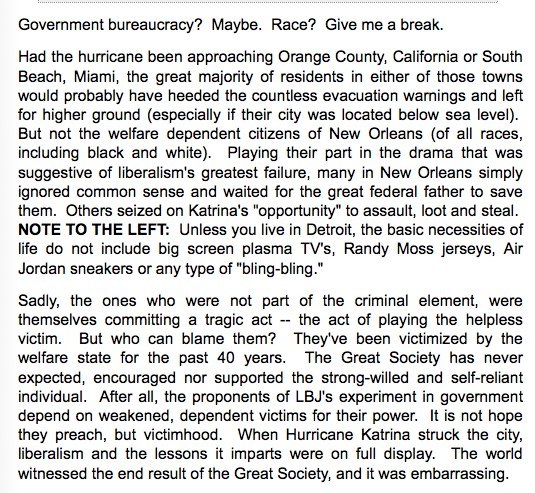 Along with this description saying "moderates (centrists), you are not welcome here."
McDaniel argues in one post that the 1955 rulings about the 14th Amendment helped "de-Christianize" America.
This post calls profiling Muslims a "victory for common sense." McDaniel also mocked a Muslim man's name.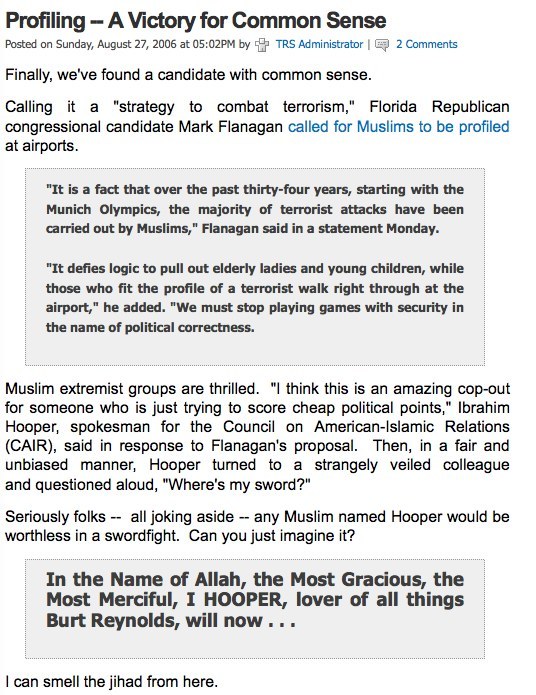 This blog post by McDaniel calls Anita Hill a "sexist and racist."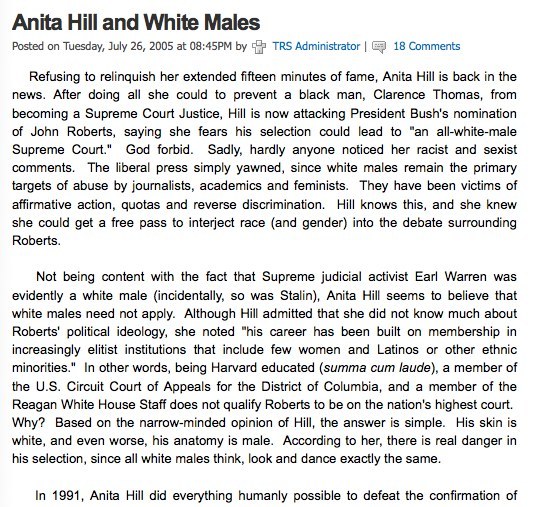 One post describes affirmative action as racist and includes a cartoon labeled "politically incorrect."