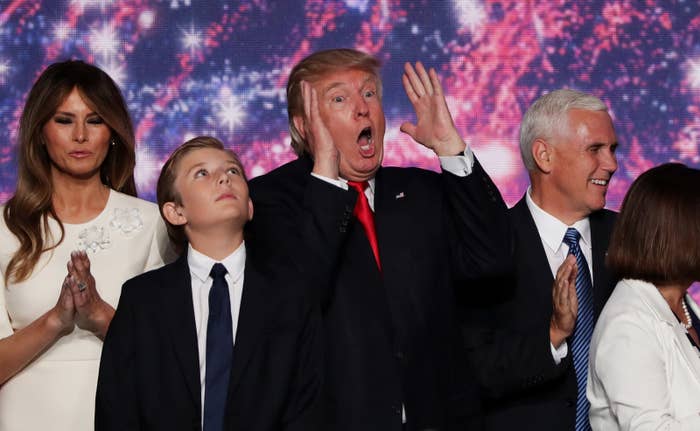 Donald Trump's running mate, Mike Pence, sought to clarify the Republican nominee' position on undocumented immigration on Wednesday, saying people should "stay tuned" for Trump to outline his policy but that it would reflect "compassion and humanity."

"He's made it very, very clear and been very consistent: we're gonna have secure borders, we're gonna build a wall, we're gonna enforce the laws of this country and do so vigorously," Pence told radio host Mike Gallagher. "Individuals who have committed crimes in this country are gonna go, and they're gonna go very quickly, to be processed by a justice system and out of this country."

"Beyond that, stayed tuned, another ones of these major speeches is coming up. Donald Trump will address the issue of immigration," Pence added. "I guarantee that he is gonna be a man of his word, securing our borders, enforcing our laws, whatever else we do will be tough but fair, and it will reflect the kind of compassion and humanity that the American people would expect and frankly that proceeds out of the character of this good man."

On Tuesday evening, Trump said on Hannity that, "there could certainly be a softening" of his position on immigration because "because we're not looking to hurt people." Over the weekend, Trump told Hispanic Republican activists he was open to a humane way to deal with undocumented immigrants in the country.