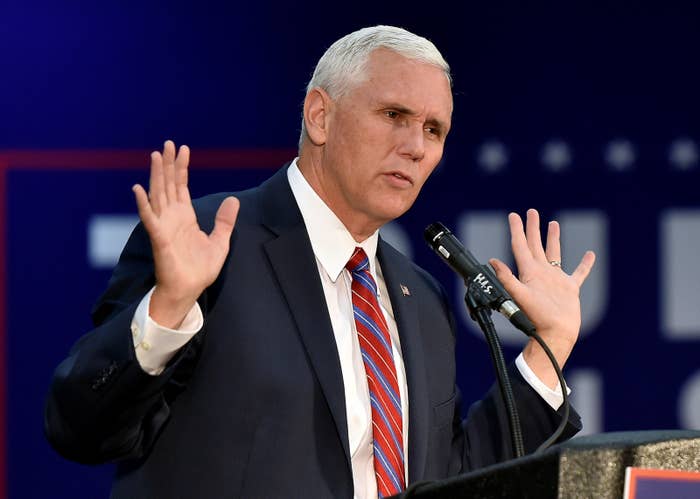 Mike Pence said Tuesday Hillary Clinton is "in hiding" when asked by radio host Laura Ingraham if Clinton was physically up to the task of running for or being president.
"Well, Hillary is in hiding and Trump is everywhere. I mean it is remarkable for me campaigning with Donald Trump, and for Donald Trump, around the country to see the energy level that he has," said Pence. "This campaign really is on a roll. You've been covering it with wonderful detail."

Pence cited Trump's recent speeches to show his high energy level.
The Indiana governor was asked in the context of former New York City Mayor Rudy Giuliani saying this weekend that voters should go line to look for information on Hillary Clinton's health.