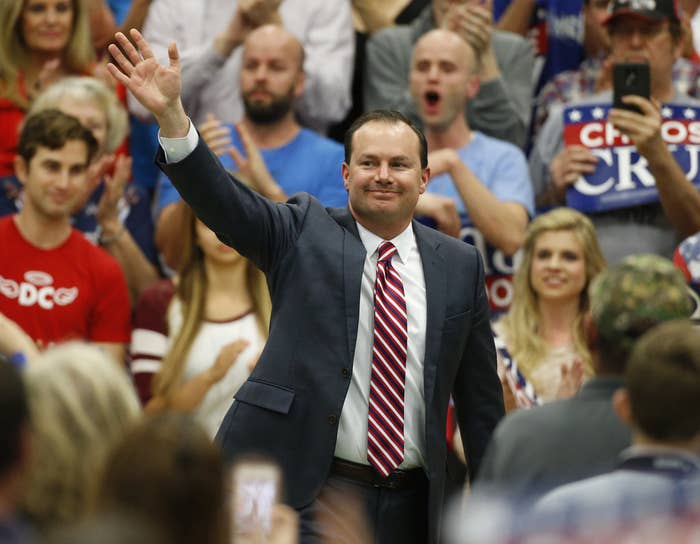 Republican Sen. Mike Lee from Utah says he's hasn't decided whether he will support Donald Trump if the businessman wins the party's nomination.
"I haven't, because there are too many unanswered questions. I would need to know where he stands on a lot of the issues," Lee, who earlier this month endorsed Ted Cruz, told WTMJ's Charlie Sykes Show on Monday when asked if he'd support Trump.
Lee said it wasn't clear where Trump stands on many important issues.
"Again, federalism, separation of powers, the fundamental purpose of government. How he reads the enumerated powers of the federal government," he said. "I haven't heard a whole lot of detail. In fact, I haven't heard any detail from Donald Trump when it comes to any of those questions."
Lee added it was too early to decide if he'd support a third party candidate if Trump became the nominee.
"That's too early to say that, and it's unnecessary because Ted Cruz is going to win this. Donald Trump's not gonna win it, Ted Cruz is. He can get there and I believe he will."