Michigan Governor Rick Snyder Vowed Detroit Wouldn't Go Bankrupt
"Detroit's not going into bankruptcy."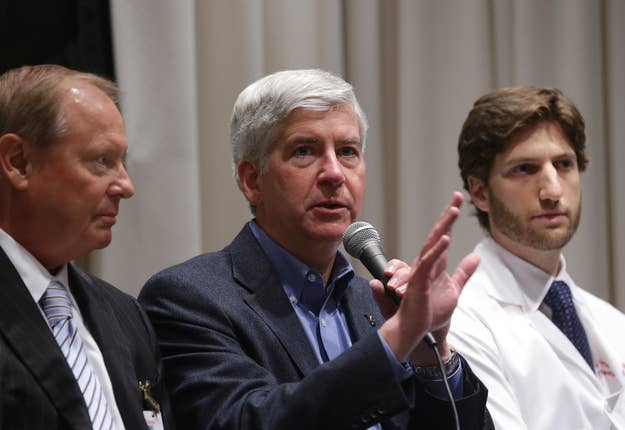 Michigan Governor Rick Snyder approved plans for Detroit to file for Chapter 9 bankruptcy Thursday. Snyder said "the fiscal realities confronting Detroit have been ignored for too long," adding bankruptcy was the "only reasonable alternative that is available."
The Michigan Governor, however, had previously vowed he would never let Detroit go through bankruptcy.
"Detroit's not going into bankruptcy," Snyder said to reporters in June 2011 at a meeting with three top bond rating agencies in New York. "We're going to work hard to make sure we don't need an emergency manager, and bankruptcy shouldn't be on the table."
"The goal isn't to go into bankruptcy," Snyder said in March during an appearance on CNN's The Situation Room. "The goal is to solve the problem. And that's the focus that Kevyn [Orr, Detroit's emergency manager] is going to have and that's one reason I was excited to get Kevyn onboard. He is one of the best restructuring bankruptcy people in the country and to make people know this is serious. But, again, the goal is to work together as a team, go to creditors, work through this in a constructive, positive process, as opposed to just running to bankruptcy."
"The goal is not to be in bankruptcy," Snyder said just this Tuesday. "Any actions where Kevyn can come to an agreement with creditors or action in terms of moving forward is a positive thing whether or not there's a bankruptcy. Again, the goal is not to be in bankruptcy. The goal is to get a resolution with creditors that allows Detroit to be successful."
On Thursday Detroit became the biggest U.S. city to file for bankruptcy.