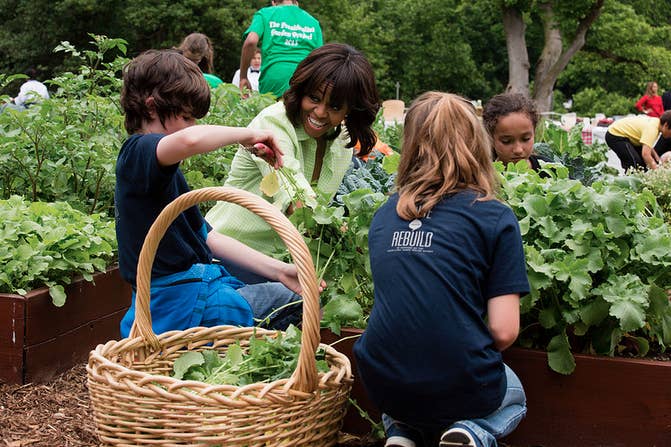 Michelle Obama's White House garden is being cared for again.
Last week, the blog Obama Foodoroma documented that because of the government shutdown, the First Lady's vegetable garden had gone to the weeds. White House gardeners are considered non-essential personnel and many were furloughed during the two week shutdown. The reduced staff was only allowed to do two activities: water the plants and remove trash.
Food rotted, mushrooms sprung up, and leaves rained down on the garden as "trimming, fertilizing, transplanting, and mowing the grass," were off-limits during the shutdown, according to Obama Foodoroma.
But now, the overgrown weeds and squirrels wreaking havoc on the garden are at bay. A source in the First Lady's office confirms the National Parks Service is back taking care of the garden again.