Menendez "Scandal" Reporter "Waiting To See Where Investigation" Into Cuba Plot Goes
Send all questions to the communications director of Breitbart, Boyle says.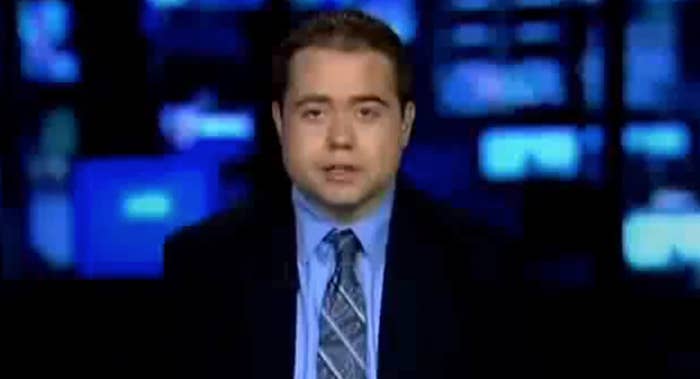 The former Daily Caller reporter who first reported claims that Democratic Sen. Robert Menendez had hired underaged Dominican prostitutes says he's "waiting to see where the investigation goes" into whether his sources for the story were working on the behalf of the Cuban government.
"I'm waiting to see where the investigation goes," Matthew Boyle told BuzzFeed, noting he wanted to be off the record, an agreement BuzzFeed did not agree to before Boyle started speaking.
Days before the 2012 election, the Daily Caller published a story accusing Menendez of procuring underaged prostitutes during a trip to the Dominican Republic. The FBI later investigated the claims, but couldn't corroborate them. The Washington Post reported Monday that the CIA has obtained evidence linking the Cuban government to the prostitution story, including the creation of a shadowy tipster who shopped the story to multiple outlets.
Boyle also told BuzzFeed questions about his work should either be directed to Breitbart's communications director, or cite his column.
"That's how this goes; I'm a reporter," Boyle said, telling BuzzFeed to email the public relations representative for Breitbart.
At Breitbart, Boyle wrote Tuesday he had "no indications" his sources were Cuban intelligence.
In discussions with a wide array of sources in reporting on the story, there were no indications that they were connected to or working for the Cuban government. Additionally, an anonymous tipster who called himself 'Pete Williams,' whose identity remains unknown and the Post story says was actually the creation of Cuba's Directorate of Intelligence, was not a source for the original story and never provided non-public information to this reporter.
In an earlier conversation with Boyle on Tuesday, Boyle had no comment when asked if he had been paid by the Cuban government to write the story and told BuzzFeed to wait for his column to come out later in the day.