Members Of Congress React To The Oscars
Oscars > sequester, at least for one night.
Elizabeth Warren rooted for native Massachusetts resident Ben Affleck to win.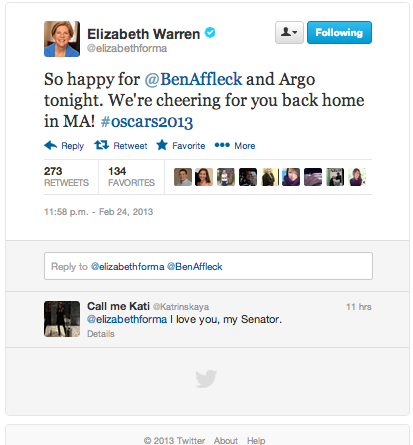 Niki Tosangas supported "Invisible War," a documentary about sexual assault in the military she has often cited to raise awareness.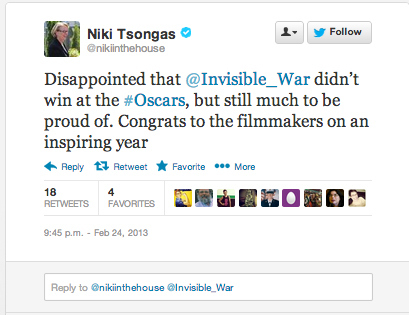 Congressman Mike Turner was also rooting for the film.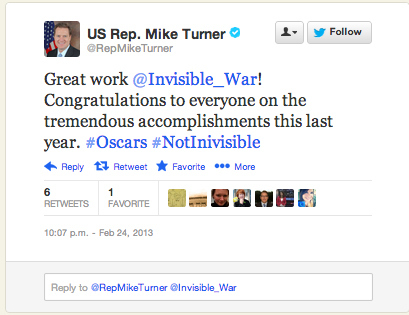 Congressman Scott Peters was very excited about "Inocente" winning for best short documentary.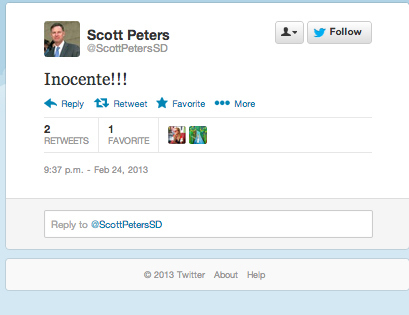 As was Ileana Ros-Lehtinen, who had previously met the filmmaker.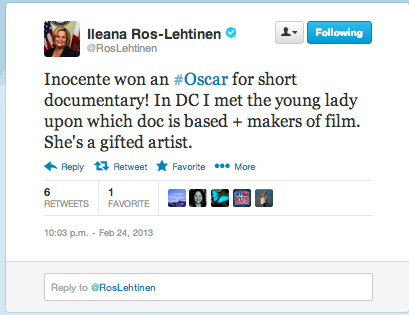 Ros-Lehtinen also ate Red Lobster.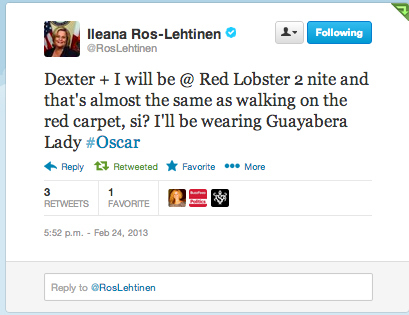 Congressman Eliot Engel congratulated best director winner Ang Lee, who lives in his district.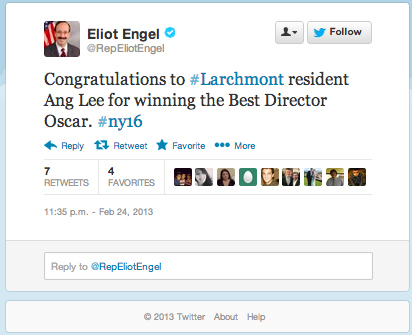 Senator Chris Murphy "congratulated" Congressman Joe Courtney on "Argo's" win.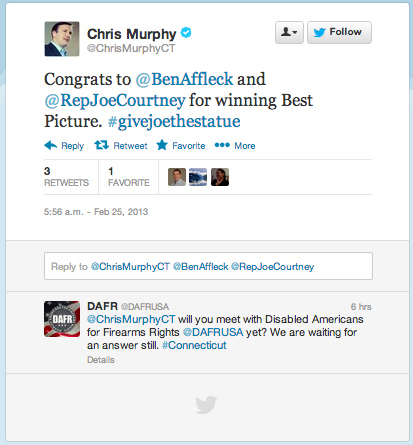 And, like many viewers, Debbie Wasserman-Schultz did not approve of Seth MacFarlane's crude jokes.