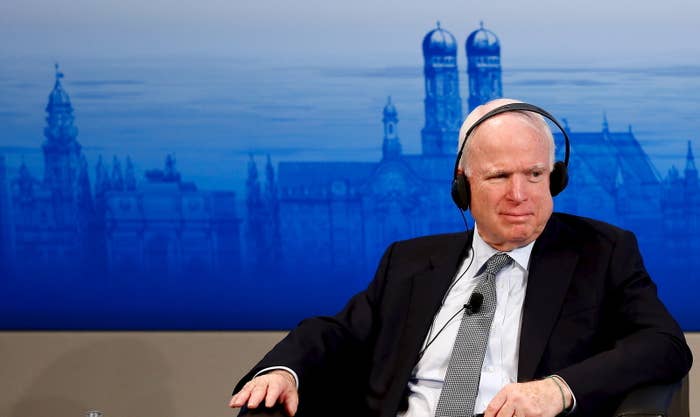 Sen. John McCain said this week that if Russia is behind the hack on the Democratic National Committee, the American public should be deeply disturbed. The Arizona senator added that he is considering holding hearings on Russia's involvement in the hack.
"The question is on these emails, what is the Russian involvement? I'm seriously considering, and I haven't reach a conclusion yet, that maybe we ought to have a hearing on whether the Russians hacked into the emails and then released them in an attempt to affect an American election," McCain told NewsTalk 550 KFYI this week. "I'm not saying it's true, but it is certainly coincidental at best."
"If indeed the Russians are the ones who did the hacking, if they're the ones that released it, this raises serious questions," added McCain.
McCain said Russians have the best hacking capabilities out there, followed by China.
"This should disturb us, if indeed the Russians have been involved in this. It should be extremely disturbing to all of us," McCain said. "I think it is Congress' role to look into it, including the Senate Armed Services Committee."