Massachusetts Lawmakers Praise Obama's Boston Speech
"It was perfect," said one. "Historic," another said.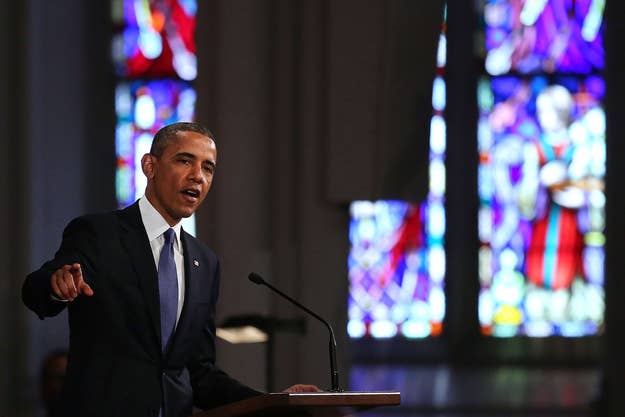 Several members of Massachusetts' congressional delegation praised President Obama's speech in Boston Thursday morning, with one calling it "historic."
In his speech at an interfaith service, Obama paid tribute to the Boston's spirit and resilience in the wake of Monday's deadly marathon bombing.
"It was perfect," said Rep. Ed Markey, in an interview with WHDH. "The president and the governor were both preaching. They were preaching love. They were preaching resilience. And they were preaching hoping. He was saying that he felt like Boston was a part of him, and I think we all felt that today. A very optimistic speech in a very somber time."
Rep. Bill Keating had a similar reaction to Obama's affection for the city of Boston.
"He said he is one of us. He said we are one in this country and that Boston is tough and will persevere and we finish race," Keating told WBZ. "We talked on the way down here on Air Force One and he mentioned he does have a friend whose either daughter or granddaughter lost a leg, and in that way it is personal too."
Rep. Stephen Lynch of the 9th district called the speech "historic."
"We are extremely grateful to the president and First Lady Michelle Obama for their compassion and kindness during their visit today," Lynch said in a statement to BuzzFeed. "President Obama's historic address at the memorial lifted the spirits of this city and this country. We are all thankful for his inspirational words."