Massachusetts Congressman On Clinton's Server: Double Standard Over "God Damn" Emails
"I haven't heard a word about Colin Powell. I haven't heard a word about Condoleezza Rice."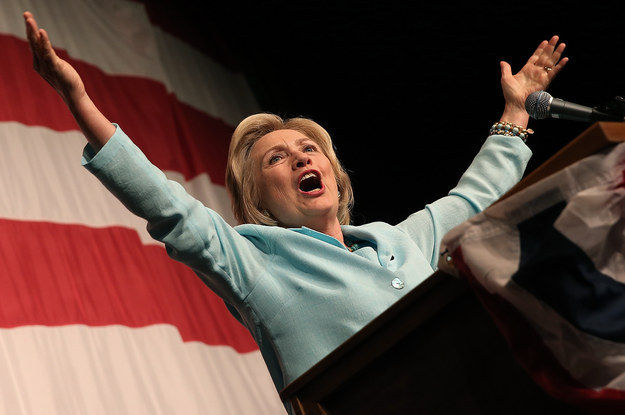 Rep. Stephen Lynch, a Massachusetts Democrat, on Thursday launched into a fiery defense of Hillary Clinton's exclusive use of private email during her tenure as secretary of state.
Clinton has faced intense scrutiny in recent weeks over whether classified information was found on her private email server . Last week, it was announced Clinton would turn over the server to the Justice Department for review.
Calling criticism of Clinton "bogus" and a double standard, Lynch said multiple Bush administration officials never produced "god damn" emails related to Iraq War.
"You know we've had several investigations on the committee regarding her emails and correspondence in the past going back to the Benghazi investigations and we've done a number of those in the oversight committee," Lynch stated on Boston Herald Radio. "You know number one now they're saying that that while she didn't send out any confidential information there might have been emails coming from elsewhere that weren't marked confidential, weren't marked classified, but after the fact now people are going back and they're going to label those as being classified without her knowing in advance. I mean that's bogus, that's bogus."
"I haven't heard a word about Colin Powell. I haven't heard a word about Condoleezza Rice," the Massachusetts congressman continued. "In our investigations we went to both those former secretaries of State and Colin Powell we tried to do an investigation regarding his decision, his testimony before the U.N. regarding weapons of mass destruction. You know what? Colin Powell didn't have a god damn email available for us. There was zero, zero."
Clinton, meanwhile, Lynch stated, turned over tens of thousands of emails from her time in office.
"Same thing with Condoleezza Rice, not a god damn email that was useful to the committee," he added. "And no one wants to talk about that because it's being run by a Republican chairman. So why is it ok that Colin Powell, you know, in a launching a war in Iraq to not have single available email it's ok for that, but Hillary Clinton, you know, she turns over 30,000 of them and you know that's not enough, we want more information. It's just a double standard. It's very glaring."
Lynch said Clinton was actually "the smartest one out of them all," citing recent government hacks.
"Her information is the only information that they haven't hacked," he stated. "So, you know, it's tough to argue that, you know, she should of put it on the government server would of been safe. Yeah well, I got about eight million people who, who are, you know, telling me something different right now because their information has all been hacked."