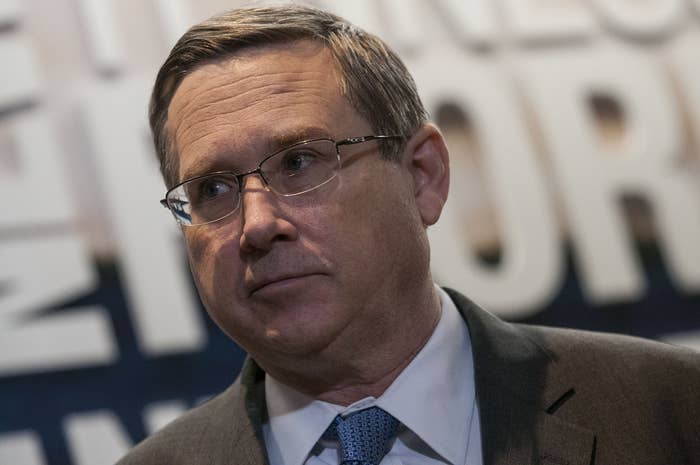 Republican Sen. Mark Kirk of Illinois isn't touching the coming Republican convention with a 10-foot pole.
"I've got to really do my hair that week," Kirk said on ROE CONN on WGN radio when asked about his plans to skip the convention. "Make sure that my hair is just perfect."
"I'll be back home in Illinois, talking to the people of Illinois, and running for re-election, very much focusing on Illinois and its issues and not hanging out with those 16 jamoke's who are running for president," continued the Illinois senator, who is racing an uphill re-election battle.
The senator remarked that Trump's nomination would be a "riverboat gamble" he wanted to avoid.
"It's mainly just to focus on the issues at hand and make sure that everybody who is leaning every which way with the riverboat gamble that comes with the Trump candidacy and to make sure that I can focus on just Illinois, only Illinois, and completely my state only," he said.
The senator said he wasn't coordinating with the Republican National Committee, either.
"I actually don't see what particular good the RNC adds to the equation," stated Kirk, saying he wanted to be bi-partisan in solutions.