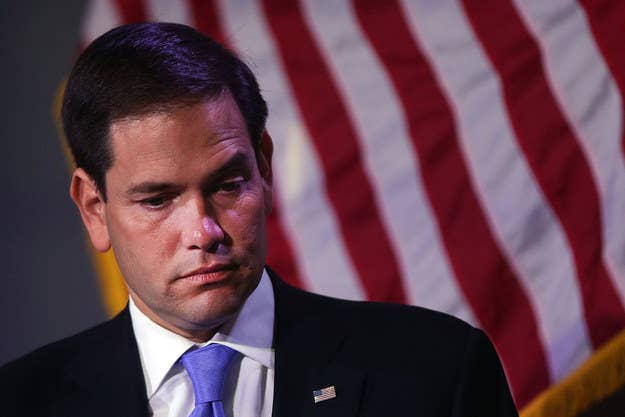 Florida Sen. Marco Rubio says he believes a woman has the right to choose with her body, but added that the right to choose has to be weighed against the right of the unborn to live.
"Again, terrible tragedy what happened in Oregon, but you're right, every single year unborn in this country are killed legally, through laws that allow that to happen," Rubio said when radio host Glenn Beck asked him to respond to Hillary Clinton's comments on the Oregon shooting, which Beck used to pivot to the issue of abortion.
"Look, I recognize this is a tough issue, and I actually do believe that a woman has a right to choose with her body," he added. "The problem is that when there's a pregnancy, there's another life involved, and that life has a right to live. And so, as policymakers we have to choose between two competing rights, and I've chosen as a matter of principle to choose life in that debate."
"She, on the other hand, she supports abortion on demand at any stage," Rubio said of Clinton, singling out her vote in the Senate against banning partial-birth abortion.
"She has extreme positions on the issue of life and I hope that we'll be able to talk about them," he concluded.
Take a listen to the clip: