Man At Romney Rally Wears Mindblowingly Offensive Shirt
The Getty Images photo was taken at a Romney/Ryan campaign event in Lancaster, Ohio on Friday. A Romney spokesperson commented that the shirt was "reprehensible and has no place in this election."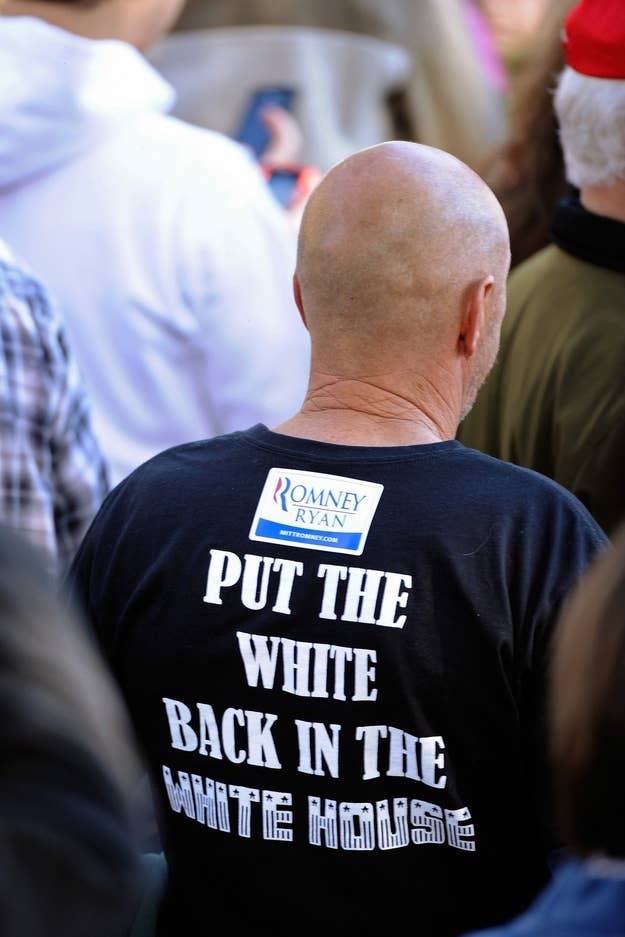 Update Jamie Sabau, the Getty photographer who took the photo tells BuzzFeed the photo "was taken inside the rally, not taken in line" as some have questioned.
Update 2 Jodi Einhorn, manager of public relations for Getty Images also confirms "that contributing photographer Jamie Sabau shot the image in Lancaster, OH during a rally for Republican presidential candidate, former Massachusetts Governor Mitt Romney and Republican vice presidential candidate Representative Paul Ryan."